A Travel Puzzle Itinerary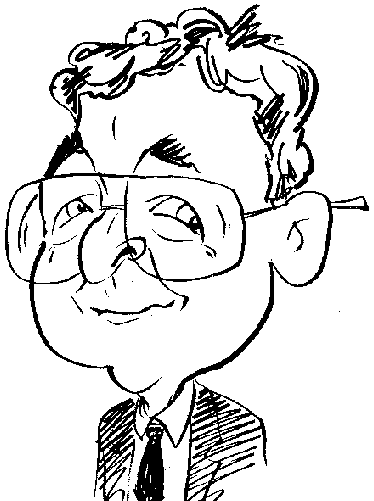 Review controls
Without needing to pack a bag or renew your passport, you can travel to various Ancient World sites and test your puzzle solving skills with this next game.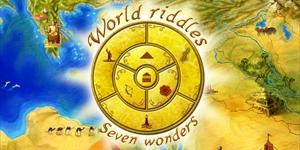 Developed by Funny Bear Studios, World Riddles - Seven Wonders takes you on a journey to visit the Seven Wonders of the ancient world. Built in the times that features the mighty pharaohs, mythical gods, great military leaders and the like, these accomplishments of beauty and art present the modern day visitor with a series of game playing challenges. As there are different types of riddles, so the game offers the player a variety of challenges to test their mettle.
Prior to starting your visit to the wonders of the ancient world, you can make certain adjustments to the gaming environment in which you could spend many hours of testing activity. The volume levels for sound effects and music can be set to suit your preference. Other options allow you to play the game in full screen mode and keep the aspect ratio for various scenes. One of the riddles or mini games used in this title will require the use of a hammer and you can assign this feature to the right mouse button. There is, however, no option to create profiles for different players or select from a choice of difficulty level - everybody playing the game is treated the same as they tackle various challenges.
While there are seven locations, one for each Wonder, to visit and solve the challenges that are set, the locations and challenges need to be tackled in a set order for the best experience. Return visits do not have the same restriction. Each location has its own group of challenges plus some brief information regarding the location itself and any historical significance it may have.
Dominating each set of challenges is a series of nanograms. For the benefit of those unfamiliar with this type of puzzle game, I should explain that this gaming genre uses a combination of square and rectangular grids plus numbers that act as clues as to which cells in the grid are regarded as positive or negative. You need to identify these cells as to which category they fall into in order to create mosaics. Each nanogram comes with a rechargeable Hint feature and challenges you to beat an expert timing without making mistakes. Once a grid has been completed then you progress to the next challenge.
Giving you an occasional break from the fairly steady diet of nanograms, are a variety of other puzzles which generally relate to the specific location. You may, for instance, be required to put together pipes so as to water the Hanging Garden of Babylon created by Nebuchadnezzar for his wife. When your travels take you to the Great Pyramid of Giza which, for 3000 years, was the highest structure on Earth, you will need to "spot the difference" between two similar scenes involving Egyptian Hieroglyphics. Moving on the Lighthouse of Alexandria, which served the dual purpose of providing an aid to sailors entering the port of Alexandria while housing a garrison to defend the city if it was attacked, one of the tasks you will be faced with requires you to replace objects to their correct position in a scene.
Like the Great Pyramid of Giza, the Temple of Artemis also features a "spot the difference" task as you visit the temple built to honour Aphrodite who is the goddess of fertility and guardian of all living beings. Testing your knowledge of the mythical deity, a visit to the Statue of Zeus at Olympia will require you to build a family tree of the gods. Continuing your journey to Rhodes, you can visit the Colossus which was hidden behind a mound of earth when being built. This large statue was presented to the city's residents when completed. You will be challenged to fill an area with various shapes of tile without leaving any gaps.
The final destination is that of Halicarnassus which is the site for the Mausoleum. This edifice was built for King Mausolus and his family. It is also the location where you will need to fill an area with a selection of tiles without leaving any gaps. Along with pairing characters with supplied descriptions, each location will feature a challenge of recreating a scene, that has been chopped and diced, to its original state. Levels can be replayed numerous times in order to reach a gold standard and play bonus levels that consist of more of the same.
World Riddles - Seven Wonders offers an interesting mix of challenges requiring you to use logic, hints and tools. The game lacks a little with regards to spoken announcements and animation but, other than these points, is worth considerations especially if you are a fan of nanogram game play. I downloaded my copy of the game from Gamehouse.com where it is available priced at $9.99. System requirements are a 600MHz processor with 256 MB of RAM running Windows XP and later.
http://www.gamehouse.com/download-games/world-riddles-seven-wonders