Funky Veg Kit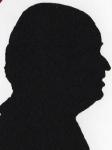 One of the stranger items that was in the bag from Amazon at their Christmas In July event - and checking round this is the last item yet to be reviewed - or those received. While it is rather late to start planting for cropping this year everything apart from gloves are supplied in this kit.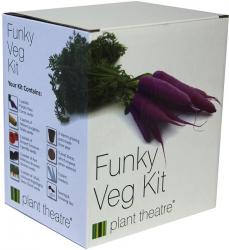 click image to enlarge
As its now well into the autumn I will not get a chance to test these out till next year. I have however opened the box and read the dual language sheet to try to get an idea of exactly when and how to proceed. My normal gardening goes as far as cutting things down and mowing the grass so actually watching something – other than weeds – grow will be a plus and it might even mean I have a partially green digit.
There seem to be six different kits available:
Herb Garden Kit.
Psychedelic Salad Kit.
Hot Chilli & Sweet Pepper Kit.
Cocktail Garden Kit.
Gourmet Flower Kit.
And the Funky Veg Kit, which was the one I was given.
In the box are the five packs of seeds, five compostable pots, five expanding soil plugs, five writable plastic labels so you can tell which is which and a leaflet 'sowing & growing tips' for the five vegetables seeds supplied in the packets.
Being a non-gardener but definitely a very keen eater I have heard of purple carrots and I may have even eaten them but growing Purple Haze Carrots will be a first.
I have certainly eaten many courgettes supplied to me by my neighbour who is not only a keen gardener but also an allotment holder but his are green as are the ones I see in supermarkets. These are Atena a Yellow Courgette which I hope to be able to try and even give some to my neighbour.
I have never been a fan of greens which probably goes back to school and my grandmother's kitchen which always smelt of cabbage. Here however I might try the Multi Coloured Brightlights Swiss Chard as it looks almost like lettuce in the illustration.
I eat a lot of tomatoes and from the samples I get from two different neighbours know that home grown ones beat anything you can buy in the shops even when in season in the UK. So the Stripped Tomatoes Tigerella sounds interesting.
The last item is something I doubt I will enjoy trying as I can still reach at the thought of these at school although to be fair they were always green or more normally grey but certainly never purple, I am talking about the Red Delicious Brussel Sprout.
Remembering that the event was Amazons Christmas In July and here I think is something that definitely makes a good Christmas Present for anyone from a child to people of my advanced age having had their 'three score and ten' and more.
All these can be started on a sunny window sill, yes after that you will at least need large containers if you do not have a garden and of course you do need to keep them well watered.
The Funky Veg Kit is available from Amazon for £12.99 including free delivery.