A Small Basic Speaker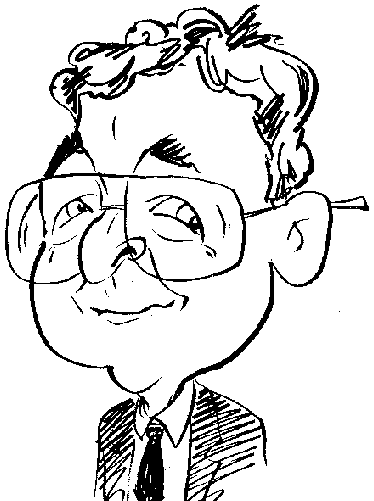 Review controls
Recently available from Vodafone is a small Bluetooth speaker.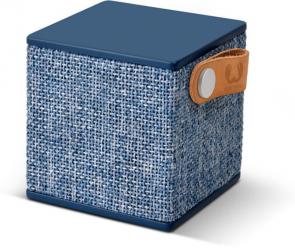 click image to enlarge
While not wishing to repeat myself too often, Bluetooth speakers tend to be one of those products that have been designed in a variety of shapes and sizes to satisfy the needs of individual users. The latest such device to arrive for testing and review is the Fresh 'N Rebel Rockbox. This product was supplied by Vodafone who is currently running a special promotion involving this Bluetooth device.
Packaged in a Perspex container, requiring the user to press a couple of buttons to gain access to the product, the Rockbox portable wireless speaker is almost cube shaped. With dimension of 60 x 60 x 58 mm, the Rockbox has a plastic body with its four sides covered in a fabric which has a rather course feel and look to it. There is a choice of three coloured fabrics. You can select from concrete, peppermint or, as in the case of my review sample, indigo. A small soft brown leather tab is attached to one side of the speaker which, I presume, is meant to assist in carrying the unit but it was so small that my little finger was too large to fit into the loop.
According to the information on the base of the product's packaging, this portable wireless speaker is meant to be accompanied by an audio cable, USB charging cable and a manual. However the last item was conspicuous by its absence. The audio cable, measuring 38 cm, with 3.5 mm jack plugs, and a micro-to-standard USB charging lead were both included as promised. Fortunately the lack of the promised manual did not cause any major problems with the initial setting up of the product.
Arriving in a partly charged state, it took an hour or so for the speaker's internal battery to be topped up using the supplied USB lead attached to a mains power source and a micro USB port on what I took to be the rear of the speaker. Next to the USB is a 3.5 mm jack socket for attaching an audio source that does not support Bluetooth. Separating these two sockets is a pinprick LED light that flickers during charging and glows steadily when a Bluetooth stream is being received.
While an initial connection was established with a smartphone, there were occasional breaks in the audio streaming signal so I decided to switch to another smartphone. However this handset was unable to detect the Rockbox. This situation was only resolved when I disabled the connection with the original smartphone before turning the Rockbox off and on using a slider switch on the base of the speaker unit. The same situation occurred whenever I attempted to switch to another smartphone to check compatibility.
The Rockbox does perform adequately as a dumb device in that it offers the user no control over its output. If you need to adjust the volume output level, switch between tracks being played or pausing the music for any reason, then these tasks will need to be carried out from the device supplying the music. The Rockbox does not possess these facilities as part of its limited feature set.
While the Rockbox comes with the claim of delivering eight hours of non-stop music, I was only able to get around four hours of playback, including the various changes of smartphone. I was very disappointed with this figure. With the battery drained I was able to attach an MP3 player, using the supplied audio cable and listen to music while recharging was taking place.
If you are looking for a basic mono Bluetooth speaker then the Rockbox should fit the bill but do not expect any bells or whistle. Maybe, if you are lucky, you might get a manual. This product has been priced at £25 and, as mentioned earlier, is part of a special promotion whereby you can get £5 off if you but the product in conjunction with a Vodafone branded device. This Rockbox certainly did not rock me.
http://www.freshnrebel.com/products/rockbox/61/rockbox-cube-fabriq-edition/