Star Wars Gifts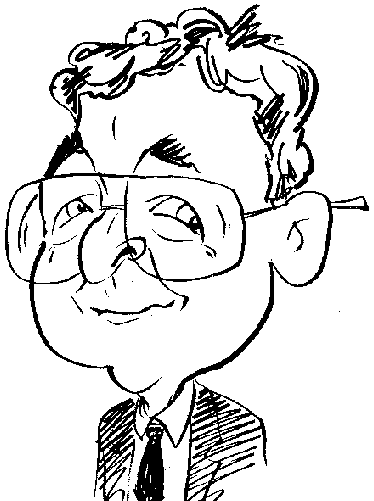 Review controls
As the Star Wars steamroller continues to carry on its merry way, this space saga brings a variety of gifts.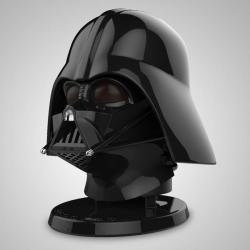 click image to enlarge
Like many fans of the series. I can remember queuing to see the first Star Wars film. I must admit that at no time did to imagine that, some forty years later, the series would still be going strong with new episodes to add to this money making franchise business. And don't forget the added extras of fashion items (I recently saw a young woman with the Princess Leia hairstyle while a fast food outlet is rumoured to have based its new staff uniform on those worn by the Elite Imperium Officers from the film) and gifts for your favourite Star Wars' fan. Just in case you are looking for such a gift, here are some examples that are available for purchase online.
Love him or hate him, Darth Vader occupies a central position in the Star Wars story and you can possess this character in the form of a Star Wars Darth Vader Portable Bluetooth Speaker. The black, menacing, officially-licensed helmet device with orange eyes, comes with a wireless subwoofer built-in to add extra power to your audio output as it stands on your desktop. Pricing for this allegiance to the Dark Side has been set at £149.99.
Even with his skill with the light sabre, Darth Vader needs troops to tackle the Rebels which brings us to Stormtroopers. The Star Wars Stormtroopers have their own Bluetooth speaker. Modelled on the helmet of a member of the Empire's shock troop, this Bluetooth speaker comes with a £39.99 price tag. Would-be stormtroopers might also prefer the Stormtrooper Wireframe Light. Based on the helmet moulds produced for Star Wars: Episode IV – A New Hope, this device is a 2D wireframe acrylic lamp powered by USB. The lamp works by reflecting a light source hidden in the base, illuminating the trompe l'oeil contours of the helmet etched on its face. This Wireframe light is priced at £24.99.
Maybe you fancy your own TIE Fighter to crush and defeat the enemy. If that is the case then your enemy will need to be nuts as your weapon has been designed to crack the outer casing of your enemy. The Star Wars™ TIE Fighter Nutcracker is priced at £37.99.
If a TIE Fighter is not powerful enough for you then you could opt for a Death Star. The Empire's most destructive weapon has been used as the inspiration for the Star Wars® Death Star Levitation Speaker. As its title might indicate, this Bluetooth speaker hovers in the air above a circular base using a version of the Force. This levitation device will cost £149.99.
Also based on the Death Star family is the ceramic birdhouse. This product can be hung in an outside location for our small feathered friends to come visiting and use the hollowed out interior. This product's price has been set at £27.99.
Let's change sides and focus on the inquisitive half of the Rebel's robotic duo. Helping to keep your workspace clear of the dust and crumbs, which appear to gravitate to this area, is the R2-D2 USB Desktop Vacuum Cleaner. Under your guidance this device can remove the evidence of your eating habits. This cleaning tool is priced at £12.99. Also featuring R2-D2 is a 4-port USB hub. Accompanied by Artoo's beeps and whistle, the R2-D2 4-port hub can charge devices and store data on flash sticks. The hub is priced at £49.99.
For those occasions when you feel the need for liquid refreshment, there is a choice of Star Wars Lidded Collector's Steins as you raise a toast to the space saga. Designed in the form of Chewbacca, Darth Vader, R2-D2 and the bounty hunter Boba Fett, these steins have thumb-operated pewter-hinged lids and are priced at £39.99. For the way-out fashion conscious there is the Stance X Start Wars Socks for Darth Vader, Yoda, Trooper, C3P0 and Chewbacca. These socks are made from premium combed cotton with a 200 needle count. A pair of socks will cost you £7.75.
All these goods can be purchased from The Fowndry. This is an online site offering a wide range of gifts. I must point out that I have not checked out any of the items mentioned in this report personally either for quality or functionality.