Angels & Despair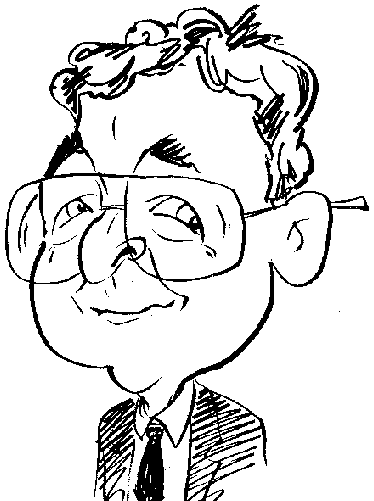 Review controls
Combining five different titles featuring the battle between good and evil but are you up to the fight?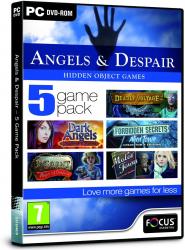 click image to enlarge
Recently I checked out a five title pack from the Focus Multimedia label entitled Darkness & Sorrow. Now it is the turn of a similar offering from the same source. This time the package consists five Hidden Object games brought together under the banner of Angels & Despair.
As with the Darkness & Sorrow games, originally launched under the Alawar brand, the five titles making up Angels & Despair have the same heritage. The package gives the player no real option but to install all five titles at the same time and making them ready to launch from a single picturesque menu option. More experienced users could set up separate launch icons for the five games and do away with the supplied menu.
The first title, from the pack, that I looked at is Deadly Voltage - Rise of the Invincible. This title deals with a case of "electricity gone mad" and how it could affect robots designed to help the residents of a small American town called Waterstone. Your role in the game is that of a courier who has been hired to deliver a package to Professor Neizer who is the developer of the robots that have been thrown an electric curve and have started misbehaving.
You quickly find yourself being set the task of discovering what has happened and finding a solution to correct the situation. Providing you with some assistance are tools arranged around the scenes you encounter. Running across the bottom of scenes are tools to view the items you have collected, a rechargeable Hint feature and a journal recording your findings plus a map of the area. Unlike other map features, this one displays a series of thumbnails showing the different locations.
While wandering around Waterstone, an outbreak of sparkles will indicate when a Hidden Object scene is within the vicinity. The program uses a familiar type of Hidden Object game play by combining a cluttered scene with a text list of items that need to be located. Occasionally one of the words will be presented in a different colour to indicate that an additional action will be required before that item can be collected. This game also contains a number of puzzles that appear with a skip option should it prove too difficult.
While initially displaying the Big Fish logo, Dark Angels - Masquerade of Shadows is the second title from this pack from the Alawar back catalogue. Developed by Skywind, this Hidden Object Adventure game is set in a modern day society but a society that is currently under threat from a mysterious force that could affect the entire human race.
Not surprisingly this title allows you to create profiles for different players and make adjustments to the gaming environment. You can adjust the volume levels for background music and sound effects including voice dialogue plus options to play in full screen mode and use custom cursors. Three levels of difficulty are provided as you select from Amateur, Casual or Expert which offer different rates of Hint and Skip charging, plus the use of sparkles and a penalty for misclicking.
Your role in the game is that of Kate Evans who has been suffering from nightmares in which her mother was being murdered by a monster. Despite reassurances from your psychologist, everywhere you look ordinary people's faces turn into that of a monster. It isn't long before a brief tutorial-like session involving your work in the fashion industry is interrupted as monsters try to capture you and you are rescued by agents of an ancient order set up to protect mankind from evil. You are inducted into the order and undergoing a training exercise of how to use your Chakram. This device is a circular, razor-sharp weapon used to behead monsters as you solve mysteries and attempt to defeat the evil force.
Accessible from across the bottom of the various scenes making up this game are a journal recording your findings, am inventory holding your possessions and a hint feature which does seem to take its time recharging even in Amateur mode. Later in the game this area will also store your Chakram. At various times, usually when a possible branching situation is reach, you will be offered a choice of actions or responses from which you can make a selection.
With a rather slow start, this game does pick up the speed as you make progress and get to tackle the problems of a monster assault on the world.
Situated on the top right segment of the Angels & Despair main menu is Motor Town - Soul of the Machine. Once you have created a profile, you can then adjust the volume levels for background music, sound effects and ambient audio plus decide whether to play the game in full screen mode and use either a system or custom cursor. There is also a choice of Casual or Expert game play which governs the rate of recharging for Hint & Skip features and the appearance of sparkles used to identify interactive areas.
In this game, which is set in New York City, you are cast in the role of a journalist named Rachel. Having become bored with covering the high society party scene, you ask your editor for a more challenging task and are given the task of tracking down and interviewing a famous recluse. Your target is Mr Camping, a famous car designer who, more recently, had been avoiding making public appearances.
Aided by tools such as an automatic journal recording your findings and a Hint feature in the form of a magic compass which had been invented by Camping, plus a cursor that changed shape to indicate when different actions are possible, you set out to track down your target. Often you will come across a shadowy character, who has a habit of disappearing rather than hanging around for a chat.
Various puzzles will be encountered and these tend to block your progress until solved. Generally these puzzles will require the positioning of an additional element before you are granted access. Hidden Object game play, indicated by an outbreak of sparkles, uses the familiar concept of combining a cluttered scene with a text list of objects that need to be found. As there is only enough space to display the first eight items in the list, some only join the list when your have eliminated others. Items in the list coloured red, rather than white, will require an additional action before they can be located.
With other ghostly appearances, some providing assistance, you will have a number of mysteries to solve as you search for Camping. Be aware that your journey will involve several scenes that are repeated to house Hidden Object sessions. During this search you should discover that Camping's life work is to give cars' a personality. But can you save the souls used to inhibit vehicles?
Next up from this pack of five is Forbidden Secrets : Alien Town which could be said to take its inspiration from John Wyndham's Midwich Cuckoos novel. The game, developed by Five.bn, centres its action on the little known area known as Nightingale. Once regarded as the most secretive place in the U.S.A. with its research development lab, this military establishment grew into a thriving community of several thousand residents. But suddenly circumstances changed and a stupor affected the residents. As an agent of the Biosafety Agency, set up by the government, you are sent to investigate this situation and decide whether it was caused by the research stations experiments or other factors.
As usual with games of this type, you can create profiles for different players and make certain adjustments to the playing environment. You can set the audio levels for background music, sound effects and ambient sound. These settings will include the audio level of dialogue delivered by voice actors. Options are available for full, wide or windows screen viewing with a user defined resolution. The game can be played in either Casual or Expert level of difficulty that provide a different rate of charging for the Hint feature and whether sparkles are used or not for identifying interactive zones.
Setting out on your investigation you are faced by various desolate scenes overlaid with a familiar tool bar made up of a journal, inventory and Hint features. As you travel around Nightingale you will meet and converse with other characters. Puzzles and Hidden Object sessions will need to be undertaken to make progress. Puzzles will generally require an additional item before you are granted access. Hidden Object game play combines a cluttered scene with a text list of items to locate. In some cases, certain items will need an additional task using another object before they can be found.
Forbidden Secrets : Alien Town gets off to a rather slow start but does speed up as you make progress. The game's graphics are well drawn with appropriate animations while the story line should provide many hours of challenging game play.
Completing this five game pack is The Saint - Abyss of Despair. Developed by Happy Artist, this game casts you in the role of Jonathan de Saint. You are introduced to your character with a series of flashback scenes when he was a soldier in Algeria with strong religious convictions. So strong were these convictions that cousin, Michael, who was in the army alongside him, thought you were going to become a priest.
Moving forward in time, now out of the army and taking on the role of Jonathan, you receive a letter from Michael who is worried out his daughter Jenny and some of her actions following her recovery from African Fever which has killed her mother. Believing you were still involved in the priesthood, he was asking for your help. As you set out to visit and help your cousin, the game begins in earnest with a choice of Casual or Expert level with different rates of Hint charging and the use of sparkles to identify interactive zones.
As you travel to Michael's property you will need to collect items, assist others and complete numerous objectives assisted by various tools such as a mouse cursor changing shape to indicate when different actions are possible. Meeting other characters will generally involve some conversation, shown in text format and delivered by voice actors, plus a request for help which, when provided, brings a reward. Tasks involve completing a jigsaw, arranging jars in their correct positions hanging a picture and making soup for the family.
Hidden Object game play uses the familiar format of combining a cluttered scene with a text list of items to locate. All the items are treated equally with no additional tasks being required in order to find an object. A reward will be forthcoming when the scene is completed.
Even thought there are several flashback scenes and others featuring paranormal activities, I found the game to be rather dull as it failed to draw me into the story line. I felt this was the weakest title in this five game pack.
Amazon has this product listed at £14.99. However a quick search of the internet revealed that several E-Bay sellers had it listed at offers from £4.95. The five game pack requires a 2.5 GHz processor with 1024MB of RAM and 3212MB of hard disk space running Windows XP and later.
Angels and Despair - 5 Game Pack (PC DVD) - windows_8 (amazon.co.uk)