Focal Spark wireless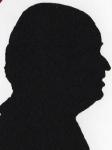 I think of Focal for higher end quality speakers and even headphones, here something a little less expensive a set of wireless earbuds for use most likely on the move and probably with either your iOS or Android SmartPhone.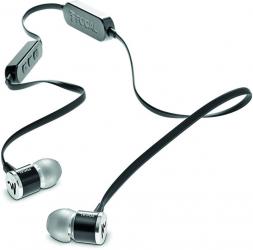 click image to enlarge
They are 55cm from one earbud to the other the connecting cord has two boxes in the cable the one most will know seems to do everything as the three buttons and LED when charging/linking/dying as well as connection for USB charging are all in the 4x1x.5cm box. The one thing I did not mention is microphone which seems to be the job of the slightly larger 4.5x1x.7cm box.
In the normal droop from the neck the smaller control box is still on the left while the microphone sits at the centre with the longer travel on the right.
The three buttons all have at least two jobs each and what does what is shown on the side of the box.
As you would expect from a name like Focal the sound quality from these Bluetooth buds is rather good.
In the box apart from the lead already described are three pairs of silicon buds (small, medium and large) a 20cm long micro USB to USB cable for charging, a battery clip to stop movement of cable for those into running, a small solid zip up case to keep everything in and a 6.5x8cm manual and a sixteen side Quick Start manual mostly illustrations to save duplication for the sixteen languages covered.
The weight of the buds is only 15 grams.
Two hours charge should get you eight hours of use but this depends on the volume level and distance (stated at up to 15 metres) the Bluetooth signal needs to travel. Certainly in my solid walled home it was far less and outside you would be braver – or maybe more foolish – than me if your phone ever left your sight.
It has Bluetooth 4.1 which is the latest but one version of Bluetooth. The Sensitivity is stated as 103dB and the frequency response 20Hz-20KHz.
As normal with headphones and earbuds I used a set of audio and speech files both in MP3 and .WAV across a whole range of Genres including Pop and Opera neither of which would be my normal choice of music as well as Easy Listening and Classical I also include a good wedge of my Genre which is labelled 'Modern Jazz' which for me anyway could range from the 1930s to today.
Some people query the inclusion of speech files as they do not test the extremities but some voices are hard to 'read' so they need to be tested.
I was happy with all groups of music and speech and if you are looking for a lightweight set of wireless earbuds with six to eight hours of use between charges then this set should be added to your shortlist.
The Focal Spark wireless earbuds are available from Amazon for £89 with free delivery.