The House Returns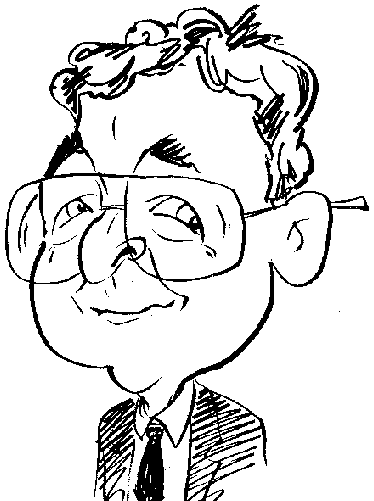 Review controls
There is an evil spirit causing havoc with fireballs that you need to defeat in this next game.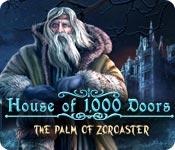 Following a period of recovery, having survived an exploration of the Hours of 1000 Doors, it was time to return to this building that provides a portal to a series of other worlds. My follow-up visit was to the House of 1000 Doors: The Palm of Zoroaster as the House made one of its infrequent appearances in a random location. The result is a Hidden Object Adventure game developed by Five-bn.
Prior to entering the grounds of the Lancaster family home on its latest appearance, you can create profiles to record the progress of different players. You can also make adjustments to the game playing environment. Options are available to set the audio volume levels used by background music, sound effects and ambient features plus select from various screen resolutions. Further options give you a choice of full or wide screen viewing and the use of a custom cursor.
There is a choice of two levels of difficulty when playing the game. When opting for Casual level you receive interactive areas highlighted by sparkles and glimmers plus a delay of 30 seconds while the Hint feature recharges after use. This charging period is extended to a minute when playing Expert level and interactive areas will not be highlighted.
The return to the House of 1000 Doors means you revert back to the role of Kate Reed, a writer with a strong interest in the supernatural. In this case, the appearance of the House of 1000 Doors is due to the influences of the Palm of Zoroaster. This is the name given to an evil spirit which has made its home in a gem that is responsible for the appearance of fireballs causing havoc. It is up to you to find the gem, capture the evil spirit, and then assist in its destruction.
The game follows the usual pattern of mixing together Adventure game play with Hidden Object scenes, mini game puzzles and the collection of 46 Beyond Objects that are dotted around the scenes. Assisting the player in these tasks is a tool area running across the bottom of the screen. Here you will discover a journal recording findings, an inventory, map, Hint feature and a Strategy Guide. Additional help is provided by the mouse cursor which changes shape when over areas of a scene to indicate when different actions are possible.
Obviously the House of 1000 Doors has undergone a make-over since by last visit as nothing seems familiar. This time the portals to different locations, making up the game, are accessible via four large paintings. Using these portals you can visit Tibet, India, Jerusalem and Madagascar as you meet and help ghostly figures. When meeting these characters, any dialogue will be delivered by a voice actor and also in text format.
As you discover more about the Palm of Zoroaster, you will need to find crystal skulls. A great deal of back-tracking will be required as you gather equipment and the items required to complete tasks elsewhere. Eventually you will discover the key required to enter the next portal and its destination.
As part of your travels you will encountered 28 mini game puzzles which are varied in type and often eye-catching. After a short delay a Skip option will become available should a puzzle prove too difficult.
A single type of Hidden Object game play is used. You get a cluttered scene displaying a mixture of items. Accompanying the scene will be a text list of items which need to be found. If any of the entries in the list are coloured red then an additional action will be required before the item can be found. At the completion of the list, one of the items will become the player's reward.
While not as content rich as some Collector's Editions games I have looked at, House of 1000 Doors: Palm of Zoroaster does provide you with a bonus chapter with its Strategy Guide, wallpaper, and concept art as a reward for completing the main game. You can download a copy of this game from Big Fish Games priced at $2.99. The game requires a 1.6 GHz processor with 512MB of RAM and 419MB of hard disk space running Windows XP and later.
House of 1000 Doors: The Palm of Zoroaster > iPad, iPhone, Android, Mac & PC Game | Big Fish (bigfishgames.com)