Return to the Lost Lands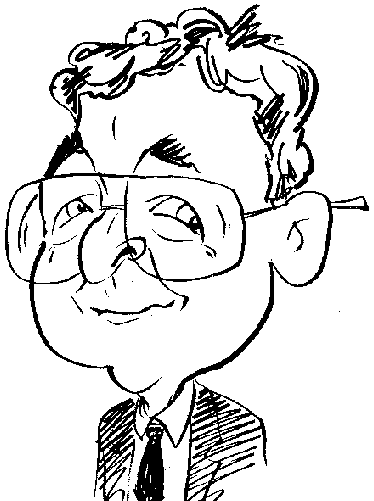 Review controls
As part of the Lost Lands series of games set in a world of strange creatures and magic with an ancient wizard names Maarin, FIVE BN GAMES has developed The Golden Curse.
I have been looking at the Collector's Edition of the Lost Lands: The Golden Curse Hidden Object Adventure game. This title has a number of bonus items, some of which are available immediately while others require a certain amount of progress before they can be accessed from the main title screen.
Wallpaper, concept art, music, Strategy Guide and achievements can be accessed immediately while videos, puzzles and mini games can be revisited once completed in the main game. There is also a bonus chapter that becomes available once you have collected the full set of figurines dotted through the main game.
Before setting foot into the Lost Lands you will need to create a profile for those playing the game. These profiles hold the volume levels for music, ambient and sound effects including the voice dialogue delivered by various characters. Further options allow you to select the resolution being displayed and whether to play in full screen mode with a game or system cursor.
Three levels of difficulty are available. Easy mode features a tutorial plus a transporting map showing locations and where actions need to be completed. As well the map also shows locations that contain morphing objects and items that need to be collected. Sparkles will identify areas and Hidden Object scenes. The Hint feature takes 15 seconds to recharge while the Skip option, for mini games, appears after a 30 second delay. Normal mode is similar to Easy mode apart from the Hint and Skip features which require double the amount of time. A further doubling of time occurs with Hard mode while the other helpful features are disabled.
Your role in the game is the same as the one in the Four Horsemen. You are Susan, a young woman, who possesses the ability to switch between her world and that of Lost Lands. In the Golden Curse your point of entry is through a mirror in a museum.
Following the rescue of a young girl, called Fiora, who turns out to be the granddaughter of Maarin, you meet up with the ancient wizard and learn that a petrified Harpy has come to life and had been attacking the villages. You are initially set the task of returning the Harpy to its former encased in stone state while Maarin tries to discover what has caused this state of affairs to happen. Maarin will also inform you that you should not touch any gold you come across as it is tainted by a curse, hence the game's title.
When travelling around the Lost Lands, various tools are available arranged across the bottom of the screen. Located in the lower left corner is your Diary recording your progress and storing the 28 pages of a manuscript that you need to find. Next to the Diary is the list of tasks that need to be completed. Taking over most of this screen area is the inventory storing the items you have collected. If any of the items in the inventory is accompanied by a "+" sign then it will need to be paired with another item to create a tool that can be put to some use. Situated to the right of the inventory is the rechargeable Hint feature plus a purse, which needs to be filled with various collectible items, and a link to the achievements you have been awarded. Tucked away in the top right corner of the screen is the Strategy Guide containing step-by-step instructions and annotated screen grabs.
As you move your mouse cursor around the screen it will change shape to indicate when different actions are possible. Keeping a close eye of the cursor will tell you when to zoom into an area, pick up an item, move in a certain direction and talk to another character who delivers spoken and printed dialogue with some facial movements. The appearance of a single sparkle will indicate an area of interest while an outbreak of sparkles show where a Hidden Object scene is located.
Due to the need to travel between the various locations, often returning to some areas on multiple occasions, the Map feature will become much used. Initially there will be just a small selection of places to visit but, as you progress into the game, more and more locations become available. The map consists of various pages and you will need to select the correct page to find the location you need. As your mouse touches each part of the map, the name of the location will be revealed and a mouse click will transport you there.
Rather than a text list of items to find in Hidden Object game play, Lost Lands: The Golden Curse shows a series of silhouettes that will match items in the scene. Often the early items location will need to be used to reveal another required object. Generally the last object found will become your reward for completing the scene.
From time to time you will be faced with a mini game or puzzle. In total there are 32 of these interludes. They cover a variety of styles and are generally challenging. A skip option will appear after a delay and this can be used to skip any that you find too difficult.
Lost Lands: The Golden Curse is visually impressive with some excellent animation features and cut scenes involving full sized characters and well presented dialogue. The game should provide many hours of challenging game play. Available for downloading from various Websites, the unrestricted version of the Collector's edition is currently available for £10.80 from Big Fish Games. System requirements call for a 1.6GHz processor with 2048MB of RAM and 1.10GB of hard disk space running Windows 7 and later.
http://www.bigfishgames.com/games/8982/lost-lands-the-golden-curse-ce/?pc