Where's My Son?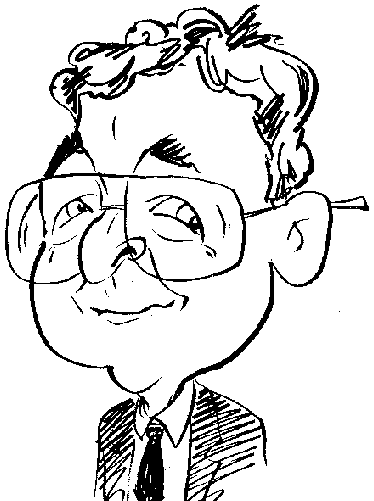 Review controls
Taking a train journey sets you on an adventure to find your son and solve a mystery.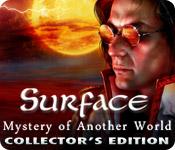 Taking you on a journey to another world with a mystery to solve is a title from the Big Fish Surface series. Developed by Elephant Games and entitled "Mystery of Another World", the next game under review belongs to the Hidden Object genre. I have been looking at the Collector's Edition of this game which comes with various bonus items adding extra appeal to the main game in which you take on the role of a father looking for his missing son.
Located on the game's title screen is a Bonus section containing the various additional items. There are 10 wallpapers, 3 extra mini games, 8 concept art images, 4 music tracks, extra game play and a screensaver. A further two bonus items have been embedded into the title screen and these open up an extra mini game once 25 or 50 logos are collected during the main game.
As usual with games of this type, you can create profiles for individual players and make some adjustments to the game's playing environment. Volume levels can be set for music, environment effects and voice dialogue. The gamma level can be set with the game being displayed in full screen mode with a custom cursor. The game cursor will change shape to indicate when specific actions, such as pick up, examine, or available exits, are available.
When playing the game there is a choice of three difficulty levels appropriately named as Casual, Advanced and Hardcore. In the case of Casual, this difficulty level offers a faster rate of charging for the Hint and Skip features plus sparkles appearing to indicate areas where action is available. Opting for Advanced difficulty slows down Hint and Skip charging facilities plus declines to make use of sparkles. Those looking for a more challenging experience can select Hardcore difficulty. This difficulty level does not have sparkles or even Hint and Skip features.
Your introduction to the game involves taking a train ride with your son Bobby. This sequence involves static scenery on to which videos of your character and Bobby is superimposed. Any dialogue, when it is needed, is provided by voice actors and will also appear in text format. At some point during the train journey, you are joined by a young woman with her son. Following a blackout on your part, you recover to find yourself alone and the game begins in earnest as you set out to discover what had happened to the other passengers especially your son Bobby.
In adventure or son-searching mode, an area running across the bottom of each scene will be given over to the tools that are available to you. Taking up a central position will be an inventory featuring chevrons at either end. The chevrons allow you to cycle through its content when there are too many items to display at one go in the available space.
To the left of the inventory will be found a journal that automatically record your findings just in case you need to refer back to them. Accompanying the journal is a map feature that pinpoints your actual location and will instantly transport you to a previously visited location. Switching to the right of the inventory, you will find the Hint feature. This feature will become the Skip option when attempting to solve one of the game's puzzles or mini games.
As you travel around the gaming environment, you will encounter various Hidden Object challenges. These interludes feature a fairly standard format of a rather cluttered scene from which you need to identify 12 items displayed in a text list. Any item in the list displayed in white will require an additional action, such as using an item already in the inventory, before it could be selected. Once all the items have been found then you will receive one of them as a reward.
Along with the Hidden Object challenges, the game contains a number of puzzles in the form of mini games. These puzzles vary both in type and difficulty. If any of the puzzles prove too difficult then the Skip option will become available after a delay. There were a couple of occasions when I was tempted to use this facility.
The game also has a number of video sequences. These episodes are used to help knit together the various segments of the story line. You can, however, brings these episodes to a quick conclusion and return to the main action which I found to be enjoyable and challenging.
I downloaded by copy of the game from Big Fish Games. A free one-hour version of the game is available to try out before purchasing the full version which will cost £10.80. System requirements call for a 2.5 GHz processor with 1024 MB of RAM running Windows XP and later.
https://www.bigfishgames.com/games/6988/surface-mystery-of-another-world-ce/?pc