The Bus Goes Missing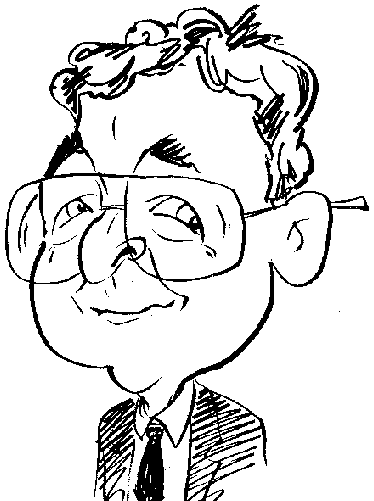 Review controls
What is the connection between the cloak-wearing "invisibles" and a bus load of missing students?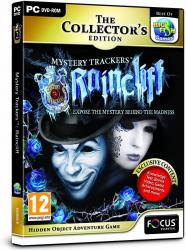 click image to enlarge
As part of the Mystery Trackers series, Elephant Games have produced Raincliff. This is a Hidden Object Adventure game based on the town of Raincliff that was abandoned by its citizens some ten years ago. Random travellers, passing through the town, described it as haunted and felt unknown powers were roaming its streets. This then is the location in which you must investigate in order to discover what had happened to a bus that went missing carrying university students.
I have been looking at the Collector's Edition of this game. This particular version of the product comes with a number of bonus elements to add to the main game action. Items such as wallpaper, concept art and music soundtrack are available immediately. However you will need to complete the main game before you are granted access to a Knowledge Test regarding the game content and extra game play.
When playing this game you can make use of profiles to record the progress of different players. Adjustments can be made to the volume levels used by background music and sound effects while other selectable options can be used to view the game in full screen mode and have a special mouse cursor. You will have a choice of three different difficulty levels as you select from Casual, Advanced or Hard modes.
With Casual mode you get a fast charging of the Hunt and Skip features plus active zones being identified by sparkles. Advanced mode operates with a slower charging rate and does away with the appearance of sparkles. For the more experienced player, there is Hard mode with no Hints and Skip option but no help regarding the presence of active zones.
The game starts off as you arrive at Raincliff. It is quickly obvious that the town is in a state of disrepair with abandoned vehicles, and broken windows decorating the landscape along with a total lack of other residents. It also appears as if the town has been misnamed. Rather than the rainy conditions its name might imply, the town is under a constant downfall of snow adding a white blanket to the area.
Overlaying the game's different scenes are the various tools available to you. Positioned across the bottom of the screen is the game's menu, inventory, Hint and Strategy Guide options. There is also an additional tool in the shape of a cine camera. This tool can be used to replay the last cut-scene, often with special effects, displayed by the game Further help is proved by the game's mouse cursor which changes shape to indicate when different actions are possible at a particular area.
More observant readers and players might notice the lack of a map feature from the tools section. This game does not provide you will this facility. A Map would have proved extremely useful as the game involves numerous trips to locations with detours and different routes required.
The town of Raincliff turns out to be populated by a trio of mysterious black coated figures wearing bird beak masks with appear at different times as you encounter puzzles and Hidden Object scenes and keep coming across roses. The game's puzzles often require the positioning of items and the creation of designs. If a puzzle proves too difficult then a Skip option will be available if you are in a rush to get back to the next stage of the game.
While the game's puzzles show some variety, Hidden Object game play has a familiar, standard look. Cluttered scenes are combined with a text list of 12 items you need to find. At the conclusion of a Hidden Object session you will be rewarded with one of the found items.
While I enjoyed playing this game, I feel the game contained too many instances of regular returns to certain locations. Often you would need to carry out lengthy backtracks in order to reach the point where you could access a different route. Mystery Trackers – Raincliff is available on Amazon second hand, priced at £4.27. The game requires a 1.0 GHz processor with 1024MB of RAM and 1048MB of hard disk space running Windows Vista and later.
Mystery Trackers - Raincliff - Collectors Edition for PC Windows Vista/ 7 | Amazon