Yesterdays Games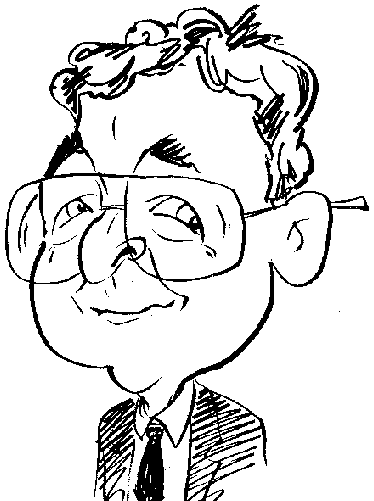 Review controls
My first experience of digital game play was an offering entitled Pong. This console game required the use of a television set to provide the monochrome display as you played against a computer or human opponent.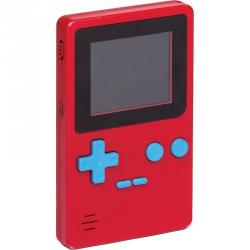 click image to enlarge
Recently I have had the opportunity to step back in time and indulge myself with some retro game play. This period of nostalgic game play was brought about by the arrival of a Retro Handheld Console from Thumbs Up to review.
This handheld device has dimensions of 92 x 56 x 21 mm (H x W x D) and weighs just 76g (with batteries inserted). As a result the device can be slipped easily into a pocket or bag without weighing you down too much or causing an unsightly bulge. With its bright orange casing and slightly raised grey control buttons, the unit is certainly distinctive before you even consider the 1.8 inch LCD screen taking up the top half of the unit's front face.
Arranged on the lower half of the front face are a four-way directional control, start and reset buttons plus A and B controls whose functionality changes depending upon the game being played. Completing the front face is a speaker outlet and an Orb Gaming logo. Situated on the left side of the unit are an on / off slider switch and a push button volume level adjuster that allows you to cycle through various set audio levels. Placing a thumb or finger over the speaker outlet can act as a mute feature.
As mentioned earlier, this retro device requires batteries. These are not supplied with the product. Located on the rear of the device is a battery compartment held in place by a single screw. Once the screw has been removed then you can insert the three AAA batteries required to power the device before replacing the compartment cover.
Firing up this retro console brings up a list of 152 games that the developers have managed to cram into this product. You are presented with a numeric list of the included games with six titles being shown at one time. While you can scroll through this list in either direction, occasionally finding that you have jumped to the front or end of the list unexpectedly, there is no other way of jumping straight to a particular favourite game.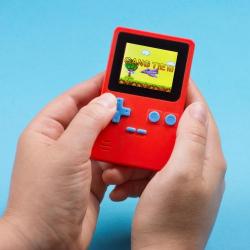 click image to enlarge
You are always returned to the head of the game list whenever you exit a game. This can be a little annoying if, say, you were playing Beer Waitress (number 67) and planned to play Bloxorz (number 69) next., As a result of being automatically returned to the head of the game list you would have to scroll through numerous titles including Matchstick Man, Seicross, The Agent, CS-Fire and Dinosaur War, to get to your chosen target
A set of instructions, in various European languages, is provided but this documentation just relates to using the console unit. No instructions are provided for the individual games. You are expected to use the trial & error method as you work out how the different controls, especially the A and B buttons, are implemented in each game.
Whether you are a player looking to relive those childhood playground memories of being the centre of attention or somebody intent on showing the younger generation of how gaming used to be when we were younger, this retro console could be the answer. With over 150 games in colour, costing just over a penny each to select from, you could find those spare moments being taken up by retro action.
If I had one wish for an additional feature with this product then I would opt for a high score table to record my achievements. But you can not have everything when the price is just £17.99.