Edifier XM3BT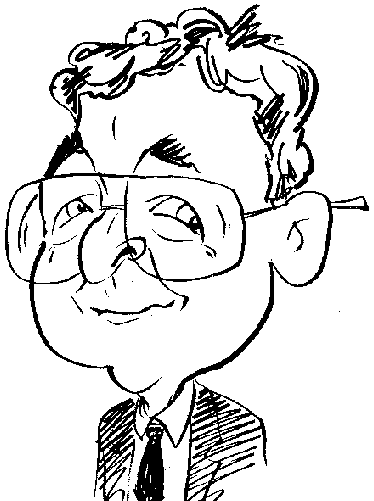 Review controls
Edifier adds some additional input methods to its latest speaker system.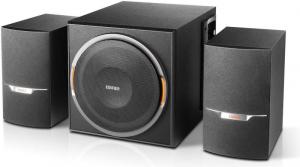 click image to enlarge
The latest speaker system to arrive in the Fereday household for review is the Edifier XM3BT, This combination of letters and a number, is a piece of kit, that consists of a pair of satellite speakers and a toe-stubbing subwoofer if care is not taken with its positioning. when setting up this product
As can sometimes happen, the set-up of this speaker system did require some re-arrangement of my computer and home audio layout in order to check out this kit. Offering a choice of wired (a 150 cm audio lead is provided in the box for attaching the kit to certain devices) and Bluetooth connectivity, this speaker system is build around the sturdy subwoofer unit. Encased within a black wooden shell, with dimensions of 278 x 230 x 230 mm (W x H x D), the subwoofer has a permanently attached power lead giving you 160 cm of play when positioning, with regards to accessing a power source and keeping the unit out of harm's way of accidentally coming into contact with your toes as you react to the music or gaming activity delivered from the system.
A recessed panel on the right side of the subwoofer contains various control and connection options. Situated next to the main power connection is an on/off switch while red and white RCA jack sockets are available for line in and out connections to the satellite speakers. This particular area is fairly standard but there are some surprises to come located near the top of this recessed panel.
A series of four press buttons give you access to controls for track management content as you skip, fast forward and back plus pause the music along with selecting the chosen input method by cycling through the different options. Other options are available to input content from SD memory cards and USB flash drives using a supplied appropriate slot or port. Positioned just below the USB port is a jack socket for an AUX connection. Depending upon the choice of audio input, an LED light will glow a different signifying colour to indicate the type of input. A green light will indicate AUX input, red will be shown when a SD card is being accessed. When FM mode is selected the light will glow orange while, as usual, blue is used to indicate a Bluetooth stream. The right side of the subwoofer also contains a warning that this unit should only be connected to the satellite speakers that form part of this kit.
The two satellite speakers bear a similar warning to the one found on the subwoofer. Rather lightweight, when compared to the subwoofer, the speaker units have dimensions of 119 x 155 x 200 mm (W x D x H) and feature a removable cloth covered front panel that can be used by those who prefer a more DIY look to their kit. Running across this front panel is a silver Edifier naming strip. Each satellite speaker comes with a permanently attached lead that links to the subwoofer via a coloured jack plug. This plug is coloured coded red to indicate the right speaker and white for the left speaker. When powered up the front face of the subwoofer will emit an orange glowing strip. With this feature Edifier has opted to go with the colour orange and not change it to reflect the chosen method of content input This, I feel, is a missed opportunity on Edifier's part. With power being delivered, a similar coloured glow is emitted from the silver naming strip. A pretty feature but one that has not been fully thought through so it is more helpful to the listener.
Edifier XM3BT Speaker System

| | |
| --- | --- |
| Power output | R/L 8W+8W 5W:22W |
| Signal to noise ratio | R/L >85dB(A) 6W>80dB |
| Frequency response | R/L 150_20000Hz SW:50-180Hz |
| Bass unit | 5 ¼ inch |
| Mid-range/Treble unit | 5 ¼ inch |
Price at £79.99, the Edifier Xm3BT provides reasonable audio output that should satisfy many users. The lack of a remote control unit is a disappointment, as is the lack of colour changing feature to indicate the audio source.