Edifier S50DB Soundbar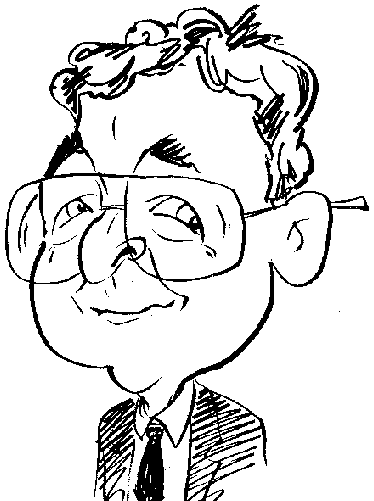 Review controls
While this bar does not serve alcohol, it does deliver an audio experience.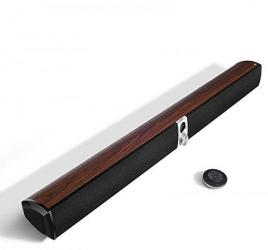 click image to enlarge
Think Edifier, think speaker systems and it is but a small step to switch focus on to the company's S50DB Active Speaker System or to give the product's its common name of Soundbar. Measuring 114 cm in length with a depth of 14cm, this soundbar can be positioned on the floor or wall-mounted to deliver its audio output to its audience.
Accompanying the soundbar in this package, you are meant to find a fibre optic cable, 3.5 mm jack to dual RCA audio cable, dual RCA to 3.5 mm adapter audio cable, circular remote control unit. wall-mounted bracket with four rawl plugs and screws plus a User Manual booklet. In the case of my review sample, the wall-mount bracket appeared to be missing as somehow it had become concealed within wrapping paper. Once found I opted to make use of the floor positioning as this involved less disruption to my living environment.
Running along the front of the wooden backed soundbar are two removable grilles. In fact it did not take much, sometimes a slight tap was all that was needed, for a grille to drop off from the area it was concealing from view. Each of these two areas contains the same arrangement of speaker output features that are made up of a Subwoofer, 70 mm Aluminium Bass and a pair of Titanium treble tweeters. This combination of audio output facilities can certainly add to the listening experience delivered from various sources and, depending on positioning, cause neighbours to complain.
Separating the two grille areas is a small panel consisting of a display screen and a Master control knob. The display screen provides feedback regarding the current input channel and the audio volume level. Positioned just below the display screen is a knob that doubles as the means of cycling through the various input channels and volume adjustment.
Depending upon where you position this soundbar, it will not always be convenient to make the necessary adjustment to the source and/or the volume level by using the soundbar's knob. Fortunately a remote control unit forms part of the package. Circular in shape, which I found does take a little getting use to, this remote control unit covers a range of features that include power, source selection, volume adjustment, Bluetooth selection plus select from the effects options with a choice of Movies. Music and News.
Tucked away, out of sight, at the rear of the soundbar are the various connection options available to the user. Running from left to right, there are input sockets for Optical, Coaxil, colour coded dual Line In, Auxilliary and Bass output. This latter socket can be used to add further subwoofer facilities to the mix.
This Edifier S50DB soundbar does not just limit its audience to receiving audio from physically connected sources via the rear based connection sockets. This soundbar supports Bluetooth transmission. Setting up this feature is relatively quick and straightforward. You need to select the BT option by pressing the Master volume knob and instigating the Bluetooth connection via your chosen device. You can then cycle through the available sources using the remote control or Master volume knob for your listening pleasure.
This Edifier soundbar can certainly add to the audio experience and maybe encourage a degree of couch-potato lifestyle as you change audio sources and adjust volume levels from the comfort of your armchair. Pricing has been set at £249.99.
Edifier S50DB Soundbar

| | |
| --- | --- |
| Power Output | Treble 12W+12W Mid-range and Bass 32W+32W |
| Frequency response | 55Hz-20KHz |
| Noise level | <25dB(A) |
| Sensitivity | Aux R/L400+50mV Line in R/L 600+50mV OPT/COX R/L 350+50mFFs Bluetooth R/L 500+50mFFs |
| Tweeter unit | 19 mm |
| Mid-range and Bass unit | 70 mm |
| Input types | AUX.Line in/Bluetooth/Optical/Coaxil |
https://www.edifier.com/int/en/speakers/s50db-power-home-soundbar