Multimedia Speakers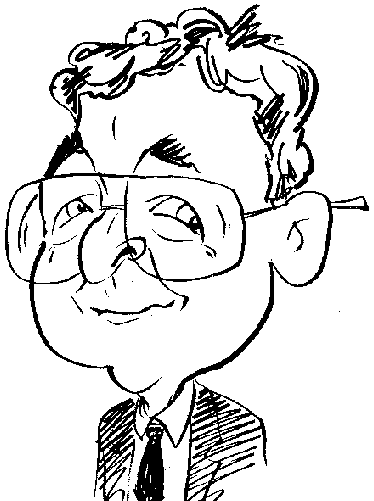 Review controls
Edifier continues to offer a choice of speaker systems.

click image to enlarge
Forming part of the Edifier family of speaker systems is the R1580MB multimedia model. This kit consists of two speaker units, a remote control device and a selection of appropriate leads. The R1580MB speaker system also provides support for Bluetooth connectivity through the introduction of mobile devices to supply the audio content.
As might be expected, the pair of speakers making up this system consists of a passive and an active unit. Designed to serve as bookshelf speakers, these two box-shaped units have identical dimensions of 170 x 140 x 225mm (D x W x H). With their black wooden appearance and a removable cloth material front panel, the two speakers could easily be confused as to which was which following a quick glance at the front. Fortunately there are enough differences at the rear of the speakers to make identification easy as to which is the passive and active units of this system and whether they sit on the left or right.
I'll let you into a secret, the passive speaker is the one that sits on the left. This unit has a single connection option on the rear of the box and this is used to create a physical link with the active speaker using the supplied lengthy lead that connects via quick release sockets located on the rear of both units.
The active speaker has a similar quick release connection option along with further sockets for PC/AUX/MIC1/MIC2 connection devices, plus Bass adjustment, mains lead (155 cm in length) and an on/off switch. Knobs for adjusting settings for microphones, PC/AUX/Bluetooth and Master volume are located on the right side of the active speaker.
As mentioned earlier, various leads are provided with this two-piece speaker system. Measuring 165 cm, with dual RCA plugs at each end, is a general purpose lead for linking the speaker system to different audio sources. You also get a lead with a 3.5 mm jack and dual RCA plugs for connecting to an AUX source. With a length of 500 cm, the generous linking lead for the two speakers gives you plenty of freedom when positioning the two speakers to deliver the optimum audio experience for the dedicated listener.
Setting up this speaker system is straightforward. Using the supplied leads, you can link the passive and active units plus attach the system to a computer, AUX device and a Bluetooth streaming device such as a smartphone. There is also an option to attach two microphones and use the Edifier speaker system as a personal PA device as you sing along with your favourite artist.
Switching between the choice of incoming streams is just a matter or a quick press of the Master volume knob on the active speaker or using the appropriate button on the remote control unit. A small LED light with glow either green or blue to indicate the current input mode. The remote control unit has options to adjust the volume level plus play/pause/ and cycle through tracks when in Bluetooth mode.
Edifier R1580MB

| | |
| --- | --- |
| Power output | R/L 21W x 2 |
| Noise level | <25dB(A)-50- |
| Frequency response | 55Hz-20kHz (+12dB) |
| SNR | >=25 dBA |
| Input sensitivity Line in A | 700mV + 50mV |
| Input sensitivity Line in B | 550mV +50mV |
| Input sensitivity Line in BT | 550mV +50mV |
The Edifier R1580MB speaker system is a good all-round performer in delivering audio performance and ease of use. A quick check on pricing reveals that the Edifier R1580MB is available for £89.99.