Edifer MP700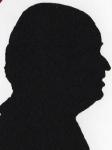 This is a portable speaker system that can sound great indoors as well as out. This is a Bluetooth and 3.5mm system that looks stylish and has a battery that lasts well over the claimed eight hours even when playing via Bluetooth.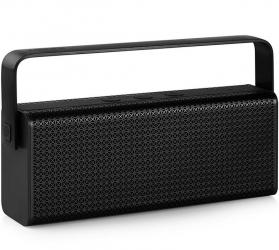 click image to enlarge
The Edifer MP700 bluetooth speaker measures 29x10x6.5cm with handle down with handle raised its height is raised from 10cm to 16.5cm, the unit weights 1569grams.
My first joy with this unit was that the User Manual was bigger than the safety instruction manual. The second joy was the sound quality initially from 3.5mm lead and once I read the manual – ten small sides – via Bluetooth and later via NFC. While the manual is not large it is clear and has plenty of illustrations.
In the box apart from the two manuals is the power adapter lead and a 3.5mm to 3.5mm cable.
First plug the power adapter into the unit and connect the other end to a 13amp plug a full charge from empty can take 150 minutes, it can be used while being charged, a row of six LEDs pulse while charging is taking place these go out once fully charged and you can untether your unit.
The right side of the unit has the power connection and the 3.5mm connection with between these a USB output that can be used to charge external devices such as SmartPhones and Tablets from the unit.
There are five areas on top of the unit an LED that flashes Blue while looking for a Bluetooth pair this then becomes solid as is the Red LED when used via 3.5mm lead. Next a push button that is on/off/source, next a – button volume down single touch or hold for previous track, next + button that is volume up single touch and hold for next track, finally a point near the right edge for NFC.
The RMS is 36 watts and it has three passive radiators to give adequate bass.
I was more than happy with the sound this comparatively small unit gave.
The claims made were 8 hours battery life, this is wrong, I doubted my figures the first time and then repeated the test and got a bigger discrepancy the second time so I did it a third time, the smallest time between a full recharge in a continuous use test using Bluetooth is 9 hours and 40 minutes and the longest 10hours and 14 minutes.
Now onto recharge from total exhausted state, you start with one of the LEDs pulsing to the second, by half an hour you have one to four and within 50 minutes one to five, after an hour one goes to six and everything goes out after around two hours, the longest recharge was 126 minutes.
A nice solidly make speaker set and easy to carry around to be used either by 3.5mm cable, Bluetooth or even NFC the last mentioned near instantaneous in connection for those who play their music from SmartPhones and of course this can be streaming from a range of sites. It has one drawback the price.
Mind you Apple removing the 3.5mmk socket from their latest devices means all Bluetooth enabled unit producers are very happy.
The Edifer MP700 is available from Amazon for £194.99 with free delivery.