Rescuing a Kingdom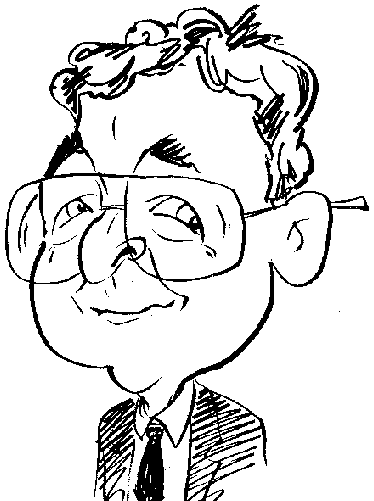 Entering a kingdom based on magic can be a dangerous occupation especially when a wicked witch is involved. Are you up to the task?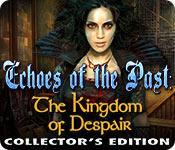 click image to enlarge
Echoes of the Past: The Kingdom of Despair is a Hidden Object Adventure game that sets you the task of freeing a variety of characters from a witch's curse while searching for a path home. This review is based on the Collector's Edition which comes with a number of bonus items. Most of these bonus items require progress to be made in the game before they become active.
There is a bonus chapter, concept art, replayable mini games and a book of spells. While you can access the book of spells immediately, the book is initially empty of content until you have earned the right to use the book. The one exception to the instant access rule is the Strategy Guide which contains step-by-step instructions along with annotated screen grabs just in case you really get stuck at some point in the game.
Profiles can be created for individually named players. These profiles store the player's progress and settings relating to the game's environment. You can adjust the volume levels for music and sound effects including the spoken dialogue used throughout the game. Other settings include playing in full screen mode and with an aspect ratio plus using a custom cursor that changes shape to indicate when certain actions are possible.
Depending upon your game playing skill level, you can opt to play in one of three different difficulty levels as you select from Regular, Advanced or Expert mode. At the easiest level you get active zones identified with sparkles and a map that contains indications as to where tasks need to be completed plus a tutorial to help you get started. You loose the sparkles and map indications in Advanced mode. For the serious gamer, Expert mode also does away with Hints and forces you to complete mini games as the Skip option is deactivated.
This adventure begins with an introductory cut scene as you enter a book shop that has on display a Book of Spells embellished with a distinctive symbol. Before you get a chance to examine the book, a young lady enters the shop and she is wearing a necklace with the same symbol as that displayed on the book. Events then take an unexpected twist as you, the book and the woman, who turns out to be an evil witch, are all transported to the Kingdom of despair where the witch rules. It is up to you to rescue those under the control of the witch and find a way back to your own world.
Overlaying the screen in adventure mode are the various tools at your disposal. Running across the top of the scene is your inventory holding the objects you have collected and received as a reward for completing tasks. Tucked away in the top left corner of the screen are the game's main menu and a journal that records your progress and findings. On the right side of the inventory is a mirror which acts as the Hint feature when it is available. The Strategy Guide and Map features make a sandwich of the Hint mirror.
As the mouse cursor moves around a scene it will change shape to indicate possible actions. When the cursor changes to a pointing finger, an object can be touched while a magnifying glass appears to indicate when you can zoom in for a closer look. If the cursor becomes a hand then you can pick up an object. An arrow cursor means you can move in the direction in which it points.
The game involves a great deal of moving between locations in Adventure mode. This means that the map feature increases in importance. The pictorial map uses icons to show your current location, those places where tasks need to be completed and those where nothing is required. By resting your mouse cursor on one of the icons you will be shown a picture of the location. A simple mouse click will immediately transport you there.
At various points during the game you will encounter mini games or puzzles. Generally you will need to click on the Hint mirror to get the instructions as to what is required to complete the mini game. There is a reasonable mixture of mini game types, some of which I have not encountered before in games of this genre. With both Regular and Advanced modes, a Skip feature will appear after a short delay that can be used to bypass a mini game.
Identified by an outbreak of sparkles in Regular mode are the game's excursions into Hidden Object game play. As with the mini games, you get a mixture of Hidden Object styles of play. In some scenes you will need to find a specific number of a particular item such as piano keys or scraps of paper while in other scenes you have to find all the items in a text list. If any of these items are coloured red then an additional action will be required before it can be selected. The game also features what is referred to as Reverse Hidden Object game play whereby objects need to be placed within a scene.
From time to time you will meet other characters that range from an animated skeleton, blind boy, mechanical knight, hobgoblin to a bewitched and haggard queen. Despite having some animated features, these characters adopt a static pose when delivering their spoken dialogue which looked a little unnatural to me.
Echoes of the Past: Kingdom of Despair is a well designed game with plenty of special effects. It is a game I enjoyed played over several sessions. Priced at £10.80, the game requires a 1.0GHz processor with 1024MB of RAM and 1020MB of hard disk space running Windows XP and later.
http://www.bigfishgames.com/games/8147/echoes-of-the-past-kingdom-of-despair-ce/?pc