Toys for Christmas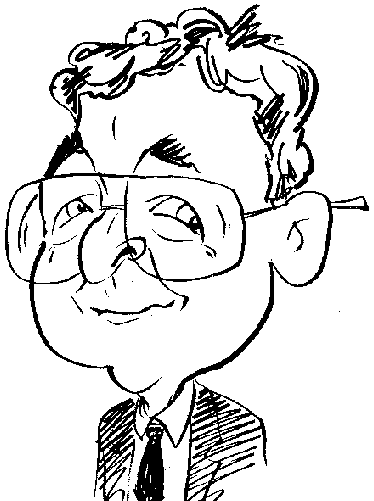 Review controls
It is that time of year again when I need to make the trip from my Sound London base to the area Sherlock Holmes called home.
The reason for this expedition was to discover the Top 12 Toys as selected by a panel of retailers and industry experts. Rather than awarding bragging rights to which of the toys is king or queen of the playroom area with the number ONE position, the Top 12 Toys is released in alphabetical order. So here is the list.
Taking the lead in this alphabetical listing of the 2019 Top 12 Toys is Barbie Dreamplane from Mattel. Priced at £79.99 this product can double as a vehicle and a playset. Consisting of 15 pieces, including a puppy travelling companion, the Dreamplane can taxi on the runway while the removal of the top and side will reveal a play space where the child can act out the flight being taken. There is room for a pilot and two passengers who have access to reclining seats and a TV.
Blame Dolls come next. Developed by Skyrocket UK, these fascinating creatures cost £9.99. Arriving concealed in a flowerpot, a Blume Doll is waiting for a splash of water to make an appearance and show off their over-the-top hairstyle and costume. Each flowerpot comes packed with over ten surprises to delight the child.
A Jakks Pacific toy is next in the list. Priced at £39.99 is the Frozen 2 "Into the Unknown" Elsa Doll. With the release of the Disney Frozen 2 follow-up film to add impetus, this toy allows the child to create and join in with the adventures involving Anna, Kristoff, Olaf and Sven. This Elsa doll's dress lights up in different patterns and she will deliver film-inspired phrases.
Continuing the film based theme is the Harry Potter Knight Bus. This purple triple-decker bus comes from Lego and is priced at £34.99. With a drop-down side panel for easy access to the interior and a removable roof that will reveal the upper deck, offers a playset with plenty of potential. As the bus travels on its journey, content, such as beds and chandeliers, will move around.
New from MGA Entertainment is the company's first vehicle in its Surprise! family. This is the L.O.L. Surprise! 2-in-1 Glamper. Priced at £99.99, this toy consists of over 55 surprises to unbox with 10+ handout areas and an exclusive doll. Included in the features are a water slide, light-up pool and a fashion runway.
Next in line is a weapon. Developed by Hasbro and based on the blaster in the Fortnite game is the Nerf Elite Fortnite SP-L gun. Duplicating the look and colours of the video version blaster, this weapon features an internal clip with a three-dart capacity for quick fire action. Hasbro has priced this product at £19.99.
So what would you call an adorable baby fluffy owl? In the case of Spin Master Toys, the answer is Owleez. Priced at £49.99, the Owleez needs help from the child when learning to fly indoors. Made of durable and lightweight material, the Owleez should not cause damage if it crashes. The Owleez can deliver 100 interactive sounds and movements and will respond to love, touch and care. It also has the ability to change its eye colour to represent emotion.
With the longest title in this Top 12 Toys listing is PAW Patrol Mighty Pups Super PAWs Mighty Jet Command Centre. As the second entry from Spin Master Toys, this toy transform a jet into a mobile command centre headquarters. With the Mighty Ryder figure included in the package, rescue missions can be carried out and obstacles removed by launching discs to carry out the purpose. This product is priced at £59.99.
Developed by Character Options, Peppa Pig Peppa's Stage Playset is priced at £39.99. With this playset, the child can re-enact their favourite Peppa episode or create new ones. The product includes loads of props plus Peppa and George figures. You also get a sound box, theatre seating and double-sided backdrops.
With a love of music and dance, Rizmo is a cuddly toys that cries out for the child's help as it develops. The more the child plays with Rizmo, the faster it will grow and evolve thus releasing access to seven games. Rizmo will also remember and play back songs it has heard. Developed by Tomy, and available in a choice of colours, Rizmo is priced at £59.99.
As it title could indicate, Ryan's World Super Surprise Safe is a box full of surprises to captivate the child. Once unlocked, this safe will reveal articulated figures, mix and match build-a-characters and treasure to mention just some of the items. Developed by Flair Leisure Product, this store of delight is priced at £44.99.
Completing the Top 12 Toys listing is Toy Story 4 True Talkers. This is Mattel's second entry in this listing. Priced at £17.99, these iconic figures feature unique talking expression with over 15 phrases used in the movie. Due to their design, True Talkers are highly adjustable for creating different stances for the figures.