Defeating the Trolls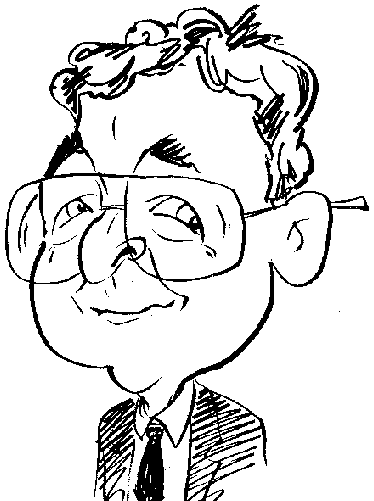 Review controls
Developed by Domini Games, "Spirit Legends - Solar Eclipse" is classified as a Hidden Object game with more than a touch of Adventure style enhancements.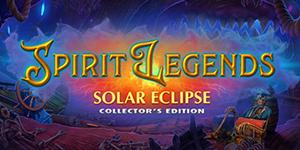 Your role in this game will be to provide assistance in the search for and rescue of Pascal Lebrave before the always hungry Trolls set about making him the main course of their next feast. You will be accompanied in your task by an apprentice, Evelyn, in the noble Order of Monster Hunters of which Pascal is a member.
In this game you are on the side of the humans who are constantly at war with the Trolls. You will need to try and thwart a plot by the Trolls to destroy the Sun Spirit. If they succeed in destroying the Sun Spirit it will cause the world to be afflicted by an eternal solar eclipse. With no sunlight, the Trolls will be able to wander freely about and not be turned to stone when they encounter sunlight. Maybe in some way, Trolls are related to vampires.
I have been looking at the Collector's Edition of this game which comes with a number of extra items and features. You can check out 10 different wallpapers, 5 music tracks, 15 scrolls, 35 video clips, an observatory with 12 sections, 20 examples of concept art, 15 paintings, 27 mini games, 18 Hidden Object puzzles, 33 achievements and a bonus chapter. While some of these extra features are available for immediate access, many of them require the player to have previously tackled them in the main game action which will need to be completed.
Profiles can be created so that different players can enjoy this game. You can set the audio levels for music, effects and environment plus the voice dialogue delivered by the different characters involved in this game which can be displayed in stretch or full screen mode with a custom cursor and special effects. When playing the game there is a choice of difficulty levels. You can select from Casual, Advanced, Hardcore or Custom settings with features such as Skip, Hint, Active Zones and a map displaying helpful assistance..
Setting forth into this world that features monster hunters, Trolls and an evil force intent on bringing darkness to the world in the form of eternal night, you will be faced by numerous scenes. The scenes are coloured, well-drawn and layered with appropriate animations. While each scene will contain various items, clues, messages and other elements relating to the story line, an area across the bottom of the scene will be given over to the tools available to the player.
Taking up a central position in this arrangement of tools is an Inventory with the collected items displayed in a series of circles. Chevrons at each end of the Inventory allow you to cycle through those currently available when there are too many to show simultaneously. Items in the Inventory, which can be locked to always appear visible, that are accompanied by a plus sign will need to be adapted in some way before they can be used. One of the earliest items to be added to the Inventory will be a Bestiary. This is a book containing spells to return cursed animals to their normal state. An early example is when you turn an angry panther into a docile cat.
To the left of the Inventory is a selection of tools. Here you will find shortcut access to a Task list, game menu and a Strategy Guide which provides a walkthrough of the actions needed to be taken in order to complete the game. There is also a map feature which, depending upon the chosen difficulty level, can display tips regarding the locations where tasks need to be completed. Finally there are links to the paintings, medals and scrolls you collect during game play. These will provide information regarding Trolls. Switching to the right of the Inventory reveals the game's Hint feature and the Bestiary Book containing the spells that free cursed animals by returning them to their normal state.
With various cut-scenes, often featuring the talkative Trolls, linking together the various parts of this story spread over six chapters, you will be faced with a series of mini games and Hidden Object challenges plus the need to collect paintings, scrolls and medals. The mini games are varied in both their type and difficulty level with Easy and Hard options. Each of these challenges come with a brief description which I often felt was not particularly helpful in offering advice as to what was required. Options are available to reset a mini game to its original form and to skip it if it proved too difficult.
The format used for Hidden Object game play does tend to vary and some effort has been made to integrate their appearance into the story and the battle between humans and Trolls. Sometimes the object to be found will be indicated as text using different colours, presented as silhouettes or represented as visual clues which I had trouble deciphering.
While I have no major criticism of this game, apart from its rather slow loading speed and a tendency to a little bitty in its tasks, it failed to draw me into the story line. It was visually impressive with well-delivered dialogue and sound effects but it would not make my current top ten games.
I downloaded my copy of the game from Gamehouse.com where it is available for $19.99. System requirements call for a 2.0GHz processor with 1024MB of RAM. The game will run on Windows 7 and later with 740MB of available hard disk space.
http://www.gamehouse.com/download-games/spirit-legends-solar-eclipse-collectors-edition