The Circus Comes to Town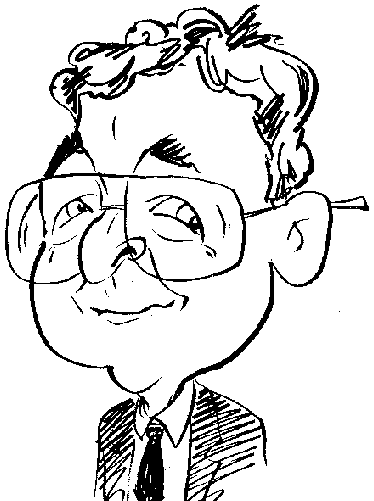 Review controls
If you fancy a trip to a travelling circus then this next title could suit your needs but only is you can resist temptation.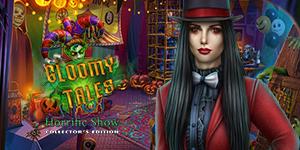 Gloomy Tales - Horror Show is a Hidden Object Adventure title. This game revolves around a travelling circus that puts on a Halloween Festival to attract customers to its display of monsters. There could, however, be an ulterior motive behind the promised performance.
I have been looking at the Collector's Edition of this Domini Games developed product. Packaged along with the main game are a number of bonus items. Some of the items, such as Wallpaper, Music, Concept Art and Achievements, are available immediately while other required their content to have been encountered in the main game before being played or viewed again in the bonus items.
By creating profiles, different people can play this game. Options are available to adjust various volume levels and view the game in full screen mode. A choice of difficulty levels are available to suit the skill levels of individual players.
On venturing into this task based games, you will be faced with scenes which befit the circus / amusement park / Halloween Festival locations. These scenes are rather garish in appearance. Initially you will be provided with a single aid in the form of a Strategy Guide. As a result your first few tasks will involve finding the tools you have become use to with games of this type.
Adding to the Strategy Guide, your first few finds will consist of a Hint feature, inventory, map and journal. Any item in the inventory accompanied by a plus sign will require some work, such as being combined with another object, before it can be used. The map, depending upon the chosen difficulty level, will indicate your current location plus the whereabouts of unlocked locations, required actions and collectibles. The journal has sections for tasks and notes. You will also gain, when necessary, a shortcut move to another location and a fly-out button showing the current status of your collection of found Halloween stuff (15), awards (15) and circus coupons (70).
What starts as a fairly friendly trip to the circus and its Halloween event, quickly changes to something more serious. Your sister disappears after volunteering to help with a magic trick. As a result rather than enjoying the surroundings, you now need to find and rescue your sister from whatever trouble she has got into with her impulsive action.
From time-to-time you will encounter other characters who communicate using printed and spoken dialogue. In certain instances you will have a choice of the order of responses that you need to make in these conversations. Moving between the various scenes tends to be carried out in three different methods. Your mouse cursor might change to an arrow indicating the direction in which you can move, the shortcut icon might flash or the map feature will be automatically activated offering a choice of locations for your next move.
As usual with recent titles from Domini Games, the player is given a choice when faced by a mini game puzzle or a Hidden Object scene. Both types of game play are varied in the form of challenge offered to the player. In the case of mini game puzzle, you can opt for the Easy or Hard version of the puzzle. Generally the Hard version will have extra components and more levels to solve than the Easy version. With Hidden Object game play you can either stick with the type of action or opt for Match 3 game play. If you stick with Hidden Object format then you could be required to find items listed in text format or as images and parts of images. You might also need to combine two images in order to find what you are required to find. At any time you can switch between the two types of game play.
Following a rather slow, some might say "pedestrian" start, the game action does speed up a little as you make progress and discover that several visitors to the circus have gone missing and evidence seems to indicate that they have been turned into monsters. The game's scenes are well-drawn with plenty of animation and special effects. While the game did not tempt me into indulging with some late-night playing sessions, I enjoyed playing the game. I downloaded my copy of the game from Gamehouse.com where it is priced at $19.99. The game requires a 2.0 GHz processor with 1024MB of RAM running Windows 7 and later.
Gloomy Tales - Horrific Show Collector's Edition | GameHouse