Dual Character Game Play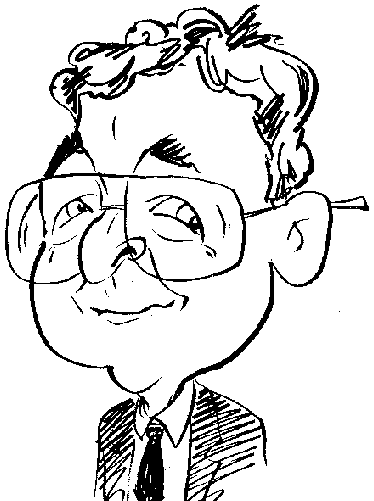 Review controls
Can you act as the bridge and the groom to ensure they get to the wedding chapel?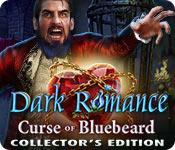 Dark Romance - The Curse of Bluebeard is a Hidden Object Adventure game. However the game's developer, Domini Games, has opted not to base their game on the more obvious Bluebeard character but on one that is less well-known. Rather than the pirate known as Bluebeard, this game has Count Bluebeard, a man whose servants have had their tongues cut out, as its central character. The Bluebeard of this title has been saddled with a horrible curse which decrees that any child he fathers will turn into a beast. This curse can only be broken by a woman with the purest soul.
This review is based on the Collector's Edition of the game which comes with a number of bonus items. Immediate access is given to wallpaper, concept art and music features while other elements, such as achievements, collectibles, book of spells and mini games, require appropriate progress to be made in the main game. There is also a boudoir feature which you can furnish with a range of items. The items will need to be purchased with roses collected during the main game. A bonus chapter becomes available once the main game has been completed.
When playing the game there is a choice of four difficulty levels. The easiest level is entitled Casual. This will give you fast charging of the Hint and Skip features plus the highlighting of active areas including Hidden Object scenes. Advanced level increases the charging rate and does not highlight active areas. If you opt for Hardcore level, then you will need to play without Hint, Skip or Highlight features. The final level of Custom allows you to cherry pick features and, when appropriate, adjust their effect.
Usually, with games of this type, you are assigned the role of a particular character. However in this game you have a dual role to play, involving two different characters. At appropriate points in the story you will need to switch between playing Richard and Rachel who are planning to get married. This is before Count Bluebeard decided that Rachel was the ideal candidate to be a woman with the purest soul and his next wife (there has been three previously).
As Richard and Rachel, along with a number of friends, set out to thwart the Count's plans, various tools are arranged across the bottom of the different scenes making up the various locations. Occupying a central position is an inventory displaying the items collected. Arranged along the top left of the inventory are four circular indicators which are filled in to show when a Statuette, Rose, Spell or Morphing object is available for collecting in the current scene.
To the left of the inventory is a locket showing pictures of your two characters. When it is time to switch roles, the appropriate image will be afflicted by an outbreak of sparkles. The locket is accompanied by a map which can transport you to a previously visited location. Taking up the area to the right of the inventory are the Hint feature, current task and access to a Strategy Guide. Additional assistance is provided by the mouse cursor which changes shape to indicate when it is over an area that might contain something useful.
Providing background information and helping the story move along will be taken care of by the appearance of various characters. These characters will include Bluebeard's previous wives and their children. These characters will appear in full size overlaid on the current scene. Their dialogue will be delivered by a voice actor with their on-screen character showing lip movement. The dialogue will also be shown in text format.
While travelling around the Count's property, that he gained control of by murdering his aunt, and the surrounding area, you will encounter a series of mini games or puzzles. In each case you will have the option to tackle the problem in either Easy or Hard mode. While the default is always Hard mode, it is a simple matter to change it each time you meet a challenge that might include creating scenes, solving a picture slider, steering passed obstacles, arranging objects, creating potions and building symbols.
Although Hidden Object game play failed to make an appearance among the bonus items, this type of action features many times during the main game. Rather than stick with a single format of this type of game play, a varied of styles is used. Sometimes the standard format of combining a cluttered scene with a list of text items is used. A different colour is used for certain items to indicate when an additional task will be required before an object can be located. Occasionally silhouettes will be used to replace a text list. Other formats that make an appearance include replacing found items in a scene to reveal others, matching pairs of objects and picking out differences between a scene and its reflection in a mirror. Every Hidden Object scene comes with an option to switch to Match-3 game play.
With the combination of excellent graphics, interesting sound effects, dual character role playing, the game of Dark Romance - The Curse of Bluebeard is well worth considering. As well as dual role playing, you get a choice of difficulty when tackling puzzles plus the ability to opt for either Hidden Object and Match-3 game play.
I downloaded my copy of the game from Big Fish Games where it is priced at £10.80. The game requires a 1.6 GHz processor with 1024MB of RAM and 1285MB of hard disk space running Windows XP and later.
Dark Romance: Curse of Bluebeard Collector's Edition > iPad, iPhone, Android, Mac & PC Game | Big Fish (bigfishgames.com)