Ghostly Research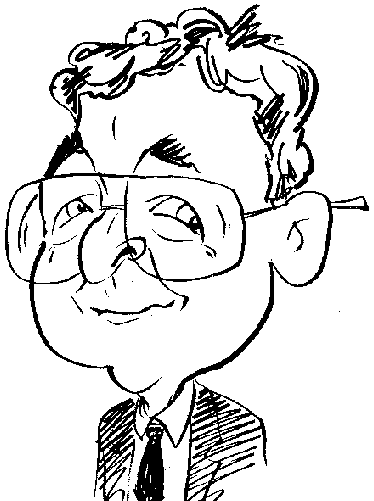 Review controls
So where do authors get their inspiration from to use in their work? Maybe it could be from research.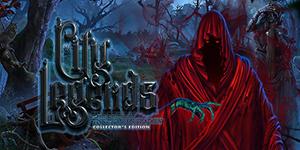 When starting a new project, an author could struggle for appropriate inspiration. This is especially true when the subject matter is that of horror stories. The ideas for these type of tales do not automatically spring out from nowhere or maybe they do for you to develop into the next best seller. If, like the central character of this next offering, you carry out your own research, the results could mimic the City Legends - The Curse of the Crimson Shadow as you tackle a dangerous spirit and avoid the clutch of an evil force.
Developed by Domini Games, this City Legends title is a Hidden Object Adventure game. I have been looking at the Collector's Edition of the game which comes with a number of bonus items. There is a bonus chapter, horror book case, writer's desk, achievements and the opportunity to replay some of the game's elements such as video, music, concept art, wallpaper, mini games and Hidden Object scenes. Many of the bonus items only become available once they have been faced and completed in the main game.
Prior to entering this tale of horror and evil, you can create profiles to record the progress of different players. While the game benefits from its use of audio, you can make adjustments to the volume levels used for music, sound effects, environment and voice dialogue. There are also options to adjust screen brightness, view in full screen mode and use a special mouse cursor. Eye-catching video effects play a part in the game with an option to turn off this feature if you find them disturbing you too much.
Each well drawn scene making up this journey into the supernatural world will be overlaid by the tools available to the budding author looking for inspiration. Centrally positioned at the bottom of the screen are inventory items encased within circular compartment. A Plus sign will indicate if an inventory entry needs to be combined with another while information will be provided if more than a singular item will be required. By hovering the mouse cursor over an inventory item, a brief description of it will appear and this might provide a clue as to its use.
Situated to the left of the inventory is a Map feature showing current location, sites unlocked and where available actions need to be carried out. The Map can transport you between locations. A PDA unit with tabs for tasks, diary and notes is also to the left along with links to your collection of books, money collected to spend on the writer's desk and ritual items.
Located to the right of the inventory are the Strategy Guide and a Hint feature. The Strategy Guide contains step-by-step instructions and annotated screen grabs. The Hint feature changes to a Skip option when playing the different mini games.
As you examine the various scenes, an occasional glint or outbreak of sparkles will draw your eyes towards areas which need to be examined. Further assistance will be provided by the mouse cursor which changes shape to indicate when different actions can be carried out in a scene location. Mixed with the exploration of the various locations are various cut-scenes featuring characters, such as members of the Spelman family and Brookes their butler to help progress the story line. There are also a number of mini games offering a choice of easy or hard solutions with Hidden Object game play using different formats and giving a choice of switching to Match 3 action when the mood takes.
At times I felt a little confused by the story line. Generally though I found the game to be challenging with some interesting qualities. I downloaded my copy of the game from Gamehouse.com where it is priced at $19.99. The game requires a 1.6 GHz processor with 1024MB of RAM and 1.36GB of hard disk space running Windows 7 and later.
https://www.gamehouse.com/download-games/city-legends-the-curse-of-the-crimson-shadow-collectors-edition