Eternal Winter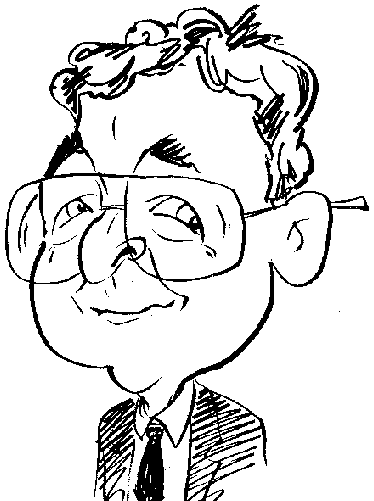 Review controls
Can you survive the double threat of adverse weather conditions and fire-breathing dragons as you save the world from evil?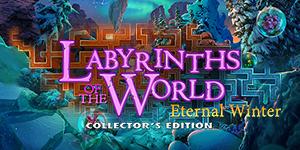 One topic that is never far from the thoughts of residents in the UK is that of the weather. Whether is it too wet, too hot, too cold, too warm, the weather is not how we would like it to be and an alternate condition would rank high on our wish list. But image what it would be like if we had to cope with a situation such as an Eternal Winter that forms the basis of game developed by those innovative people at Domini Games.
The game in question, and the subject matter of this review, is Labyrinth of the World - Eternal Winter. I have been taking a look at the Collector's Edition of this Hidden Object Adventure addition to the Labyrinth of the World series. Along with the main game, this CE version comes with a number of bonus items whose content becomes available the further you progress in the main game. Featured among the bonus items are Concept Art, Wallpaper, Music, Hidden Object scenes, Videos, Mini Games and a bonus chapter where you go head-to-head against a fire-breathing dragon. With this last item, you will need to have completely finished the main game.
But before getting involved in bonus items, you need to step inside the well-designed world that faces an Eternal Winter. Allowing different people to tackle this Hidden Object Adventure, you can create profiles to record their progress. Adjustments can be made to the volume levels used by music, sound effects, environment and voice dialogue delivered by voice actors. Other options allow you to adjust screen brightness plus opt for a full screen stretch view with special effects. The game can be played in a choice of Casual, Advanced, Hardcore or Custom mode with different rates of the Hint/Skip charging process, the use of helpful sparkles and the information provided on the map feature.
Following warnings of threats caused by rising evil and the appearance of bloodthirsty dragons, the game opens as you, in your role as a Seeker, receive a video call from Davona. She had been investigating distress signals coming from the Frostwind world. The distress calls were regarding the prospect of something threatening the occupants survival and they were looking for assistance from the Seekers. This was your call to action as you set out to combat any threat of dangerous dragon attacks along with blocking the actions of an old ally who had turned rogue and was putting the whole world at risk.
As usual the game comes with various aids to help you with your tasks as you also need to cope with the adverse weather conditions. Depending upon the chosen difficulty mode, glints will identify active areas to explore. The mouse cursor will change shape to indicate when certain actions are possible. Positioned across the bottom of the screen are various tools available to you. Arranged from left to right are Task, Menu, Strategy Guide, Menu, an Inventory which can be locked in position or left to disappear when not needed, plus feedback on the number of constellations, crystals or morphing items collected, and the recharging Hint feature.
As you explore the game's various scene, meeting characters and examining areas, you could be faced by overlaid windows depicting a close-up view. Usually these windows are closed by clicking on the "X" in the window's top right corner. However if the Hint feature is called upon to close an opened overlaid window then a different method is used. A down arrow is placed alongside the window to the left. Clicking on this arrow will close the window. I found it took a little while to get use to this alternate method.
Mini game puzzles appear at regular intervals. They are varied in type and include tasks such as matching symbols, arranging eggs by the dots that appear on them, repairing a portal and arranging gears so they link together. Each puzzle comes with a choice of Easy or Hard difficulty and a Skip option. As with puzzles, the Hidden Object game play varies in style. Combined with a well-populated scene, you could be asked to find a text list of items, find a type of object such as Phoenixes, pairs and duplicates or images that relate to a particular word in a story.
There were some occasions when the game's story line felt a little bitty as you are required to keep changing your focus although the scenes are well-drawn with some eye-catching animations. I downloaded my copy of the game from Gamehouse.com where it is priced at $19.99. The game requires a 2.0 GHz processor with 1024 MB of RAM and 1512MB of hard disk space running Windows 7 and later.
Labyrinths of the World - Eternal Winter Collector's Edition | GameHouse