Dell Inspiron 15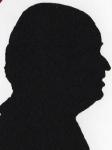 Review controls
A big silver grey notebook from Dell was their latest offering to land on my desk. A large screen and a surprisingly small keyboard almost lost with lots of free space all around it may not sound that encouraging for you to read on.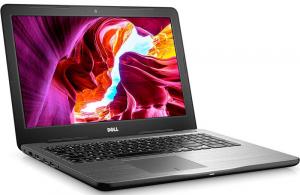 click image to enlarge
The Dell Inspiron 15 5000 measures 37.5x25x1.5cm and weight just over two kilos.
Bootup is ten seconds and shutdown to blank desktop only two seconds. One fact I cannot normally give is that after a full charge and being left unused for ten days the battery was still 98% charged. The reasons for the lack of use were a nasty bug affecting me and then several trips out which meant that little was done workwise but since that useful fact is available I have shared it.
So let's start with a few basic facts it has 8GB of RAM a 240GB SSD drive an Intel i5 processor and it is running Windows10 Home 64bit.
The SSD drive states itself as 221GB and has 180GB free.
Although this came with Windows 1703 installed it also had a Windows.Old folder and while I was able to remove part of this manually I had to finish the removal by using the Storage setting in System.
The left side has DC input, HDMI out, two USB ports and 3.5mm headphone socket. The front edge has a microphone while the right side has on/off button and then a volume rocker next SD Card slot and then a USB port, finally a Kensington Lock socket. The rear is clear as the screen can fold back on itself to form a Tablet.
Once the screen is turned the keyboard becomes dead as even if you still use it in Notebook mode your hands would be over the keyboard. As soon as the screen is less than 180 degrees from the keyboard the keyboard becomes live again.
The 81 key keyboard looks small simply because of all the space around it 5cm on each side and 3cm behind it and a huge 11cm in front which enable fore arms to rest and not just your wrists. The 10.5x8cm trackpad is mounted 12.5cm from the left and 15cm from the right. The keyboard is backlit.
The viewable touch screen is 34.5x19.5cm which gives the notional diagonal imperial measurement of 15.6inches; the display is 1920x1080 with everything shown by default at 125%.
Sound on all Dell systems including their panels has been excellent and the Waves Max Audio Pro here is no exception the speakers although small give a good level and quality of sound coming from either side of the base near the front.
I was able to stream full screen for 5Hours 25 minutes before it shut off.
Three Dell Apps called Smart Byte and Customer Connect are supplied as well as Dell Support Assistance, all are useful.
There seems to be a Dropbox offer of 20GB of storage for a year although this did not seem to upgrade my own account so maybe it's only for new users or Dell had not allowed it on this review machine.
In use I found the unit responsive and even with several open applications I was able to move seamlessly between them.
I might find this rather heavy to carry round while out and about all day so it would not be what I would buy for that purpose, but if going by car or train with little walking then great. The touch is good and works as it should. Although the screen is shiny there is plenty of both brightness and contrast.
The Dell Inspiron 15 5000 Intel i5 as supplied to me is available from the link below for £699.99 Inc. delivery.
http://www.dell.com/en-uk/shop/cty/pdp/spd/inspiron-15-5570-laptop/cn57002