Helping Antonio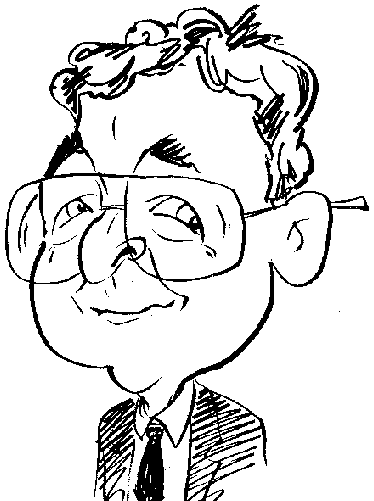 Review controls
Another entry in the field of nanogram game play comes as you assist a painter to restore his damaged work.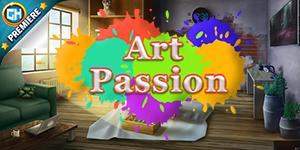 DIGIMight would like to introduce you to Antonio. He is an aspiring painter who, as the lead character in this next game entitled Art Passion, was planning to show his paintings in a forthcoming exhibition. Unfortunately disaster had struck and his paintings had been badly damaged. There is just enough time for Antonio, with your help, to repair the damage so that his work could go on show at the exhibition.
Using examples of Antonio's work as a backdrop, you will be required to complete a series of nanogram puzzles. Based on a grid platform consisting of rows and columns, you need to fill in the appropriate cells using six different colours accessible from a palette feature. The choice of which cells should be filled in and which cells should be left blank is defined by a series of numbers arranged across the top and left side of the grid.
A single number means that a consecutive array of that number of cells will need to be filled. The actual positioning of the start and end of the array will depend on the current state of the grid and other elements already in position. If more than a single number is assigned to a row or column, then at least one cell should be left blank between the array of filled cells.
Earlier I mentioned colours. Each grid makes use of six different colours with each one being assigned its own layer. You can switch between these layers or colours when the need arises and this action can often help in deciding how best to proceed with a difficult positioning problem on another layer. Assistance as to which colour is currently the dominant focus is provided by the colour palette and the fact that the number along the top and side of the grid change to reflect the colour being used.
As you make progress with a grid, you can discover brownie points which are automatically converted into the two types of power-ups available in this game. These power-ups can be used to reveal a cross-shaped area selected by the player or a single randomly selected cell which is then coloured in automatically. You are permitted to make up to four mistakes on each grid before being forced to restart it and improve your performance.
A completed grid produces a small mosaic image. This seems to have no bearing on the background scene or whatever painting Antonio is currently working on for the level. The game consists of 150 different grid levels which have been split into five sections made up of 30 levels.
At the conclusion of each batch of 40 levels, you are given a break from nanogram activity. You will be challenged to Spot the Difference between two similar scenes. A Hint option is available with this challenge if you are stuck. While a welcome relief from the rather heavy diet of nanogram game play, I felt a more diverse serving of various mini game puzzles would have been beneficial to the game's appeal.
Art Passion can be downloaded from Gamehouse.com where it is priced at $9.99. The game requires a 1.0 GHz processor with 512 MB of RAM and 605MB of hard disk space running Windows 7 and later.