Preparing the Castle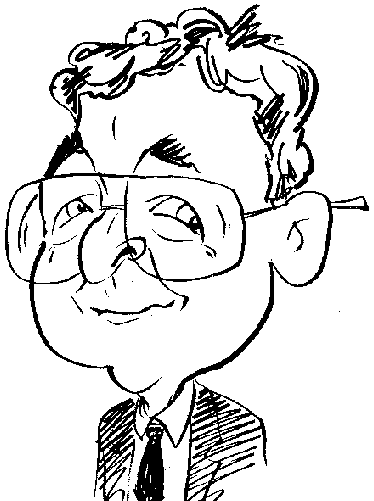 Review controls
When the Fairy Godmother calls. You come running to help with the tidying-up.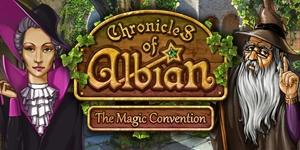 We are now off on a trip to Albian where the most powerful wizards, sorcerers and magicians dwell. Your arrival will coincide with the start of the preparations being undertaken for a grand meeting of those involved with magic at the Convention of Magic Masters. The site for this year's meeting is that of the castle belonging to The Fairy Godmother who just happens to be your Aunt Gwendolyn. As much work need to be carried out on the castle, both internal and externally, and Aunt Gwendolyn is a very busy person, you have little choice but to agree to help your aunt in preparing the castle for the forthcoming Convention of Magic Masters around which the game of Chronicles of Albian – The Magic Convention is based.
Before tackling this Hidden Object game, you can make some adjustments to the game playing environment levels for music, sound and ambience volume output. Other options are available to play the game in full screen mode with a custom cursor plus tutorials. The game can be played in timed or relaxed mode with my choice being the latter allowing me to proceed at my own speed.
Your role in the game is to visit designated rooms and areas of the castle and search for lists of various objects that have been integrated into cluttered scenes. While numerous objects are listed, only five are shown at a time with each located item being replaced by another until all the objects have been located.
Different methods for locating the specified objects are available. The most obvious method is to use your eyes and select required objects, with the arrow shaped cursor, from among the clutter and shadowy areas which are often used to conceal an object or two. A second method could be used with the limited supply of Hints put at your disposal. When using a Hint you also need to select which of the listed objects you want to find and stars will pinpoint its general area.
The third method requires you to find one of Aunt Gwendolyn's fairy helpers that is hiding in the scene. Once found the fairy will remove one of the objects yet to be discovered. There is a fourth method and this requires you to keep your eyes on the look-out for one of the required objects to briefly glow to indicate its location. Points are award for each object found with an extra bonus for objects found quickly.
While you are initially supplied with five hints, you can replenish your stock by finding an occasional fairy wand within the different scenes. However hard I searched each scene I was never able to increase my stock of Hints beyond the original five allocated.
From time to time various puzzles are inserted between the Hidden Object scenes along with characters making an appearance with printed dialogue. A successful completion of a puzzle will bring a cash reward and this can be used to pay for castle improvements. Each puzzle attempted, whether successful or not, will result with the puzzle being made available for playing again from the Puzzle section on the game's main title screen. As you progress through the tidying up of the castle, additional levels of the puzzles will be made available. These puzzles cover topics such as solving a jigsaw, repeating a series of musical notes, sliding blocks to remove an element, connecting cog wheels, unlocking a padlock and recreating an intricate design.
Having tackled numerous Hidden Object titles in the past, this particular offering does rate as one of the hardest examples I have encountered. While the various scenes are well-drawn, they were often so intricate, containing plenty of small items that I struggled to find the listed objects even when asked to find a specific number of a single object such as cobwebs. I really looked forward to getting some relief when tackling the various puzzles.
I downloaded my copy of the Chronicles of Albian – The Magic Convention from Gamehiyse.com from where it is available priced at $9.99. System requirements call for a 1.0GHz processor with 512MB of RAM and 170MB of hard disk space running Windows Vista and later.
http://www.gamehouse.com/download-games/chronicles-of-albian-the-magic-convention