Melomania Touch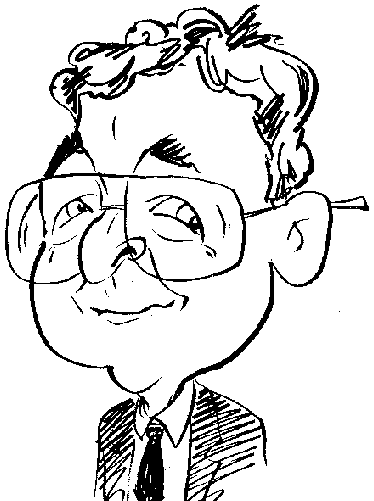 Review controls
You shall have music where ever you go with a smartphone and a set of Cambridge Audio ear-buds.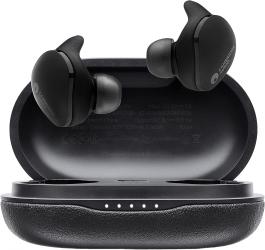 click image to enlarge
Cambridge Audio has over 50 years experience in the designing and production of audio products including the three piece speaker system that has been providing the audio output from my computer system for well over a decade now without any problems. Recently the company has launched its new ear-bud product consisting of a pair of earbuds and a carry case. This product is the Melomania Touch which is available in a choice of black or, as in the case of my review sample, white for both the earbuds and case unit.
Also included in the package are a short USB-A to USB-C lead for charging purposes and a selection of small, medium and large silicone tips and small, medium and large silicone fit bands. Unfortunately for those of us who have a problem keeping track of such small items, there is not enough room in the carry-case to fit these extras so that they are easily available. So while the case will look after the ear-buds when they are in your pocket when not in use, the spare tips, bands and USB lead will be free to roam as you travel about unless, of course, you provide an appropriate container.
Charging these Melomania Touch ear-buds needs to be carried out when the ear-buds are safely housed within the case and it is connected to a power source via the USB lead. A full charge, which can take up to a couple of hours, should give you up to 9 hours of A2DP quality playback. The carry-case will also act as an additional battery storage rank which can then increase the playback time up to 50 hours for the compulsive listener.
As you might suppose from the product's title, both Melomania and Touch have their part to play in the product's functionality. Melomania is delivered in the form of an app, available from the App Store or Google Play depending on your choice of iOS or Android support. As part of its initial set-up procedure, an email message will be sent to your supplied email address so that a link can be established between the app and your ear-buds.
However when responding to this acknowledgement email, I would suggest that you use the device on which you have installed the app and not how I did. Rather than use my smartphone to respond to the email, I opted to use my desktop system and was presented with a message regarding an invalid link. Trying again, I responded using my smartphone hosting the app and this time more positive results were achieved and the link was completed.
As well as offering tips, the Melomania app provides battery usage feedback for the left and right ear-buds. My right ear-bud seems more demanding in its battery usage. You can adjust Equalizer settings, turn on transparency mode so that outside noise is not totally blocked and you do not have the feeling that you are cut off from the outside world while listening to your favourite music, and provide access to help features plus carry out a firmware update of the ear-buds functionality.
These ear-buds feature a built-in Touch facility. The outside face of each ear-bud is regarded as the touch area. Depending upon whether it is the left or right ear-bud, features such as play, pause, next or previous track, volume level up or down, plus the ability to accept reject or end a phone call can be implemented. I did feel that the touch area was very sensitive and I often found it could easily respond to any accidental touch and respond in a way that was not intended.
In use, once I had decided how these ear-buds fitted best in my ears and did not accidentally fall out due to an unexpected movement, these ear-buds produced a reasonable performance. The audio is delivered from a 7mm dynamic, graphene-enhanced diaphragm driver back up by a Qualcomm microphone with clear voice capture support. Both noise isolation and transparency mode are supported plus A2DP, AVRCP, HSP and HFP profiles and aptx™, AAC and SBC codecs.
The Cambridge Audio Melomania earbuds are currently available from Amazon priced at £99. Full details can be found on the Cambridge Audio web site.