Endless Game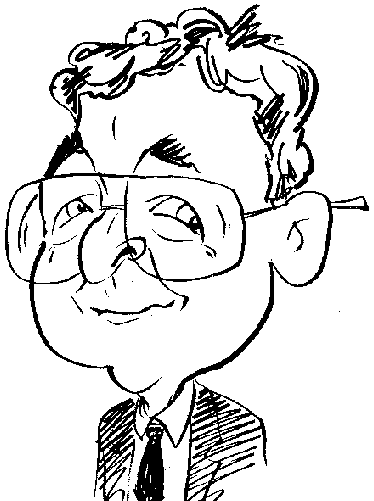 Review controls
The "Bridge to Another World" series of games, from Friendly Fox, currently stands at 10 titles covering various enchanting realms where anything could happen.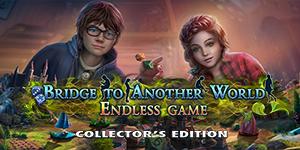 Occupying my current game playing time is "Bridge to Another World - Endless Game Collector's Edition. Along with the main Hidden Object Adventure game, this title comes with a collection of bonus items adding extra value to the package. These bonus offerings contain the usual mixture of items with some available immediate and others that require you to have already encountered them in the main game. There is also a bonus chapter that does not become unlocked until the main game has been completed.
Taking a leaf out of the 1995 Jimanji film, the game opens as four children, named Laura, Christina, Tom and Alex, are playing a board game. After a few moves, three of the children are whisked away to a magical land. The one remaining child, Alex, then accompanies the mother of the three missing children as they follow the same path to arrive in Wonderland in search of those missing and thus the adventure begins.
Not surprisingly, with the location being Wonderland and its ruler being the Queen of Hearts in execution mode, you are cast in the role of Alice. Hopefully you will be the Alice of legend who will rescue the land from its decapitating loving ruler. However complications exists as there appears to be other Alices in the vicinity.
Assisting you in rescuing the missing children and defeating villains is a set of tools running across the bottom of the screen. Arranged from left to right are a Map, Strategy Guide, Inventory and a multifaceted dice that acts as an Hint feature. Any item displayed in the Inventory accompanied with a plus sign will require some additional work before it can be put to some use.
Shortly after the start of the game you will be joined by an Owl, called Luna, The Owl, sitting next to the Map, will reward you with background information when it is provided with an amulet. Situated to the left of the screen is a fly-out button that will keep you up-to-date on your progress in finding Collectible objects and Morphing items. You also get some assistance from the mouse cursor which changes shape to indicate when certain actions are possible. Some scenes can be scrolled left and right to view and access required content.
While your current location may be known as Wonderland, there are some differences from the creation of Lewis Carol especially with regards to the characters that inhabit the land. Some characters have undergone a make-over in their appearance. Helping Alice with her tasks, the white rabbit now adopts human form and is called Rabbitson while the Cheshire Cat also adopts human form. Even the Queen is not the same character you might expect to find in the game as you rescue the first of the three children and return them to the normal world.
This first rescue does not mean the game is over as you must return through the board game to find yourself in a different world environment. This time you arrive as a giant in a land of little people. This is the country of Lilliput where giants are regarded as undesirables that require drastic treatment. While avoiding capture by the guards of the headman, you will need to rescue Tom, the second child, and make a return to normality by using your wits and gaming skills.
As three children went missing, this does mean you must return again through the board game and arrive to discover a wardrobe. But this is not the piece of furniture that links to Narnia. This wooden structure is a scarecrow crushing implement that needs to be avoided in the Land of Oz.
While this location features a so-called wizard, flying monkeys, scarecrow and a lioness, the tin man is conspicuous by his absence. This cast list will lead you through a series of tasks that need to be completed to rescue Christina and bring her home. Having completing the main game you then have access to a bonus chapter which takes you off on another journey to yet another location. This takes place in Spiel land with its central character Pinocchio. Here you will discover the father of Alex, the boy who escaped the initial pull of the board game, and bring about a total family reunion.
Although spread over four different world locations, there are many problems to overcome as you collect items and tackle tasks. Mini game puzzles and Hidden Object scenes, announced by an outbreak of sparkles, will block your path. In both cases these interruptions will be varied in their type of challenge. No help is available with mini game puzzles but you do get a Skip option. There is, however, a Hint option with Hidden Object scenes.
With its three games-in-one set-up plus a bonus chapter, the game should keep you occupied for many hours with a good mixture of action. I downloaded my copy of the game from Gamehouse.com where it is priced at $19.99. It is also available from Big Fish Games priced at £15.69. The game requires a 2.0 GHz processor with 1024MB of RAM and 1.43GB of hard disk space running Windows 7 and later.
Bridge to Another World - Endless Game Collector's Edition | Big Fish
Bridge to Another World - Endless Game Collector's Edition | GameHouse