Crime Solving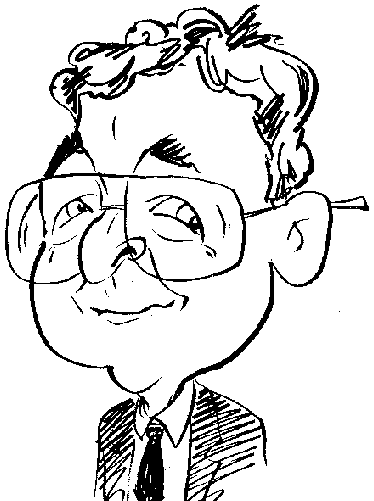 Review controls
When a crime is committed, who else would they send for but you!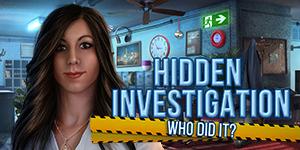 Rather surprisingly this next title was released almost simultaneously with its follow-up title. Given a choice of Hidden Investigation - Who did it? or Hidden Investigation 2 - Homicide, I opted for the former game in this new series. I must admit that when I considered "who did it?" while producing this review, I was none the wiser as to who was responsible for developing this game. In fact both games are published by BraveGrant Ltd but I am unable to report on who was responsible for the development of these Hidden Investigation offerings.
Basic Hidden Investigation - Who did it? is classified as belonging to the Hidden Object genre. You are cast in the role of a police investigator named Sarah who is, initially, sent to investigate the kidnapping of a Miss Monroe. In case you are wondering, this person bears no relationship to a famous character of yesteryear.
It immediately becomes obvious that the game's developer, whoever they are, did not feel or want the game to be played by different family members. There is no option to create profiles for individual players so that their progress can be recorded. There is an option to reset the game whenever required so that when one player has had their fill, any data can be removed and another player can take over but this is hardly the same as several players being able to take their turn at playing the game.
Certain gaming aspects can be adjusted at any time when playing this game. You can set the audio levels for background music and sound effects. But that is about it as there is no choice of windowed or full screen viewing and a choice of difficulty levels does not exist.
Arriving at the supposed scene of crime, which is actually Miss Monroe's home, you begin your investigation. In your role of Agent Sarah, you begin a repetitive series of actions as you search for clues and attempt to solve the mystery of the kidnapping. Depending upon your results and stars earned you will be able to unlock new locations for further exploration.
As stated, this game belongs to the Hidden Object genre and it certainly does not skimp on this aspect. You have to work through a series of scenes showing the same location as you search for various items. As the space allocated to displaying the various items is limited, not all items can be shown at once. When an item is found its entry will disappear from the list and another will replace it. Needless to say only items appearing in the list can be collected.
In your first view of the scene, the items to be found will be listed in text format. Once these items are found, the scene will remain the same but the list of required items will change into silhouettes. When all the objects represented by the silhouettes have been located then the list of items will again change and be replaced by jumbled up words for you to identify and find the corresponding objects. Even then you are not finished with that scene although it will be added to as 12 similar objects, such as leaves, balloons, money, screws, postcards. pens and keys are added. You will then need to find the new additions.
You could find yourself working through this reoccurring sequence several times before gaining the points to earn five stars. At this point you can finish with the scene and move on to the next stage of the investigation. This second stage, which might include a meeting with the police inspector, does at least add some variety. The actual meeting has dialogue but only in printed format with almost static images. The you might need to check DNA, examine fingerprints, test a food sample reassemble a torn document or disarm a suspect. In some cases you are required to do little more than drag a magnifying lens over a sample with the software doing the real identifying aspect. Disarming a suspect is a little more involved and does require some hand-eye coordination as you press the mouse button at the appropriate time.
Even if this game had an addictive quality, and I have yet to discover any trace of such a feature, it would be quickly obliterated by the game's repetitive nature. You can just image my horror on working through the successful completing of the initial crime, to discover there was a second investigation waiting to be completed. I plan to take a rest before tackling the attempted shooting of a Mr. White which involves the second title in the series.
The game's graphics are not too bad with some animation. It was a little annoying that the game's developers could not seem to make up their minds as to whether the game was based in America or the UK. The only real positive feature of the game was in the disarm and gun firing sequences. I downloaded my copy of the game from Gamehouse.com where it s available priced at $9.99. Game specifications call for a 2.0 GHz processor with 1024MB of RAM and 1.2GB of hard disk space running Windows 7 and later.
http://www.gamehouse.com/download-games/hidden-investigation-who-did-it