Braun Series 9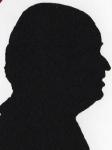 This is the top of the range electric shaver from Braun. In September I attended a presentation which included a section by satellite from Los Angeles and as this was quite early in the morning in the UK it must have been the middle of the night there.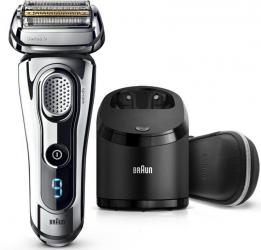 click image to enlarge
SyncroSonic Technology is what Braun have developed in their shaver but before I cover that a few more thoughts from Dr Michael Breus in Los Angeles who has a very interesting book The Power Of When which tells you how and what to do when having told the assembled journalists about the best way to start the day I asked about the end of the day and he said Blue Light was bad when trying to promote sleep he suggested red light but I am sure he was not suggesting a visit to a house of ill repute and he also mentioned that Melatonin should help, by coincidence my doctor had just prescribed such tablets for me and my terrible night's sleep has improved somewhat.
So having had a better night's sleep you are better shape to meet the next day and a good shave can be helpful in starting the day correctly.
The shaver is 18x6x3cm and weighs 162grams. The back is covered in a very grippy rubberised substance that makes it easy to hold even when your hands are wet. The face has a silver coloured finish and because most of us shave before proper focus is established there are just two big buttons on/off and wet/dry.
The shaver comes in a hard sided zip up case so you take it with you either to work or on longer trips without problems.
The docking bay is large 16x13x11cm at the back and the first figure the height is 8cm at the front. There is also the charge cable ending in a two pin plug so if your bathroom does not have such sockets you would need a 13amp adapter. The last two items are a cleaning brush and the liquid cleaning cartridge.
An 84 page multi language manual is included. It's the sort that has all the illustrations inside the front cover to help identify the parts and then five sides per language.
I mentioned SyncroSonic this technology can give up to 40000 cross cutting actions per minute and the amount it delivers depends on the density of hair and this is checked 160 times a minute.
The shaver has five different shaving elements, the HyperLift&Cut trimmer is great for those hairs that grow and lie flat to the skin the ones that normally require a wet shave and blade to remove. However another of the experts at the presentation swears he never uses a blade. It also has a Direct&Cut Trimmer for hairs that grow in different directions. However we have all probably suffered irritation from trying to get those difficult bristles and this shaver has a special SkinGuard to stop this happening. There is also a 2xOptiFoil to get that finish that looks just shaved even hours later.
The heads of the trimmer have a Titanium coating.
Certainly not cheap but perhaps an ideal present for those with money to give to those who want to look A1.
Full details are available from the Braun site and it's available from amazon for £339.99 including delivery
For those interested in Dr Michael Breus book The Power Of When its published by Penguin in Paperback for £12.09 from Amazon or in Kindle for £9.49.