Brando Mi Amp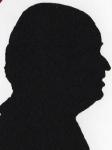 Listening to music on your mobile phone probably means headphones or earbuds, it seems quite popular among the young to share a set of earbuds, not perhaps great hygienically but if you need to share output an external speaker can improve the volume.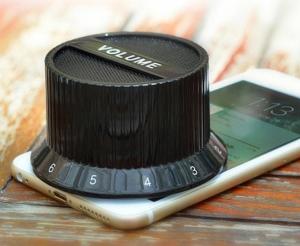 click image to enlarge
Brando are selling Mi-Amp a device that sits on top of the phones speaker and increases the sound in my tests this can be up to treble the normal output level.
It is round at 8cm and is 4.5cm tall, inset in the base are the on/off button and entry point for the supplied micro USB lead, outside this a rubber 2cm circular disc to give both a smooth surface to place onto your phones speaker and also provide a solid connection.
A lot of recent phones have a slightly better speaker mounted on the rear of the phone, simply turn the Mi Amp and be amazed as just turning it increases the volume and often this increases output so much that you will turn the volume down on your phone, unless of course you are an anti-social so and so that likes annoying everyone else.
If listening to say a play or even a news bulletin you can share the output with the whole room something that a normal phone can only do via external speakers. This device weights only 102grams so can fit easily in a bag.
It works with all makes of phones both Android and iOS I even used the now near defunct Windows phone with no problems, just increased sound levels.
This device does not use Wi-Fi or Bluetooth so there is no pairing.
Once charged the battery will work for hours and a Blue LED tells you when it is switched on, during charging with the supplied micro USB to USB (50cm) lead the LED will show RED.
You have to hear the volume difference with and without the Mi-Amp and just a slight turn off the unit can make a huge difference to the output level.
Most impressive for me was that there was no reduction in the sound quality even when the Mi-Amp is amplifying the sound output.
I also used it with my Tablet that has a poor sound volume level such that I normally use it with headphones, using the Mi-Amp means I can move around and still listen to streamed music on my Tablet.
While the speaker is rated at 3A the volume level it gives seems far better.
I placed my mobile phone on a table in the centre of a good sized room and while I could just hear the output at the corners of the room without the Mi-Amp I could even go into the corridor outside the room with the Mi-Amp connected and follow a radio play.
The Mi-Amp is available from the link below for $45 and mine arrived by two day courier.
http://lifestyle.brando.com/Mi-AMP-Magic-Speaker_p17558c1772d135.html