Defeating the Shade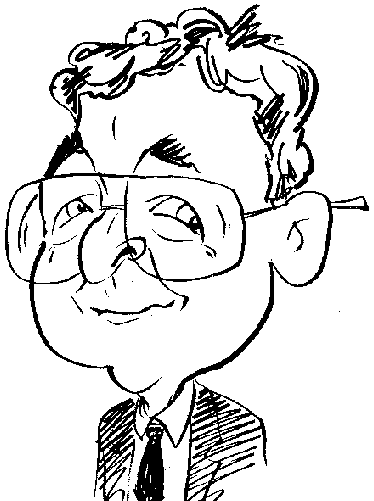 Taking you on a trip into a magical land is a game that requires you to use the power of Sight to reveal important surroundings.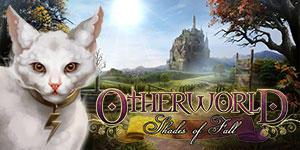 click image to enlarge
Developed by Boomzap, Otherworld Shades of Fall is a Hidden Object Adventure game that is available for downloading from sites such as Big Fish Games and Gamehouse. I have been looking at the Collector's Edition of this game which features various bonus items. There is an Epilogue which only becomes available once the main game has been completed plus you can replay any of the various cut-scenes and mini-games once there have been covered in the main game. Other bonus features available immediately include Wallpaper, Strategy Guide, Concept Art and Sound Tracks.
Profiles can be created for individually named players. These profiles can contain the volume levels for sound effects, music and the spoken dialogue which also appears in printed text format plus whether to play in full screen with a system or game cursor. You can also enable achievement pop-ups. These achievements cover the collection of 60 fay dragons, the 23 Hidden Object sessions and 24 mini-games.
There is a choice of three different difficulty levels. Novice players might prefer Casual mode with sparkles identifying active zones, giving more hints and guided help. Expert mode does away with sparkles and has fewer hints but still retains guided help. Hardcore mode does not offer hints or guided help plus does not have a skip option when tackling mini-games.
Your role in this game is that of a young woman who decides to move to the countryside for a quite life. However matters do not turn out as expected. You discover a hidden world and find a locket which gives you the power to see and interact with magical creatures in this fay world. On meeting a young girl called Fiona and a cat, you hear about a creature called the Shade who wants to destroy all life on Earth.
Along with Fiona and the cat, you set out to thwart the Shade and his plans by visiting a fay moor which holds the Perpetual Prison, the only relic that is powerful enough to trap the Shade. And so your adventure begins as you set out to defeat the Shade and save your world plus all the fay creatures under threat from this evil force.
An optional tutorial will lead you through some of the game's features. It will show examples of the various cursors used to indicate when actions such as talk to a character, examine an area or pick up an object can be carried out. Running across the bottom of the screen are the various tools available to you. Taking up a central position is an inventory with a tool that enables it to switch between displaying object or clues. To the left of the inventory are links to the current task and a map with the ability to transport you between locations. The rechargeable Hint feature and Strategy Guide are to be found to the right.
As well as the changeable content in the inventory, depending upon whether you have it set for clues or objects, your view of the scenery will change. Under normal circumstances you will see the real world but with the Sight feature activated you can view the fay world and its mysterious creatures plus understand the cat who is a good source of useful additional information regarding what to do. To activate this power of Sight you need to combine the magic locket with various fay symbols that are dotted about the landscape. This two level approach to this gaming world certainly adds to the difficulty of the Otherworld.
When examining an area or holding a one-sided conversation (you say nothing) with another character, you will need to zoom in for a close look. Dialogue is delivered in both text, taking over the bottom half of the screen, and spoken format by voice actors. You get a close up of the other character with some minimal facial animation. In some cases a mouse click will be required to move on to the next section of dialogue.
To help you get around this world, whether with or without the power of Sight, is the map feature. This is a magical map that concentrates on those locations that are currently accessible. Hovering the mouse cursor over one of the locations will reveal an image of what is available there. The map will also indicate locations where tasks need to be completed and transport you there.
As mentioned earlier there are 24 mini-games with instructions provided via a Question Mark on the screen. Apart from the Hardcore mode, these mini-games have a Skip option that can be used if they prove too difficult for the player. The mini-games are varied in type and generally fit in with the style of the game's environment. These interludes are often challenging and I must admit to being tempted on more than one occasion to select the Skip option in order to finish the game and complete my review.
Rather than stick with a single type of Hidden Object game play, Otherworld features a number of styles of play. There are some examples of the familiar text list of objects to be found in a scene. Any item coloured yellow in the list will require an additional action before they can be located. You might need to move objects, manipulate machinery or zooming into an area for a closer look. You could be asked to locate images within a scene or find pictures that match or can be manipulated to match a series of images. While you are rewarded with one of the located objects on the successful completion of a Hidden Object session, a record will be kept of the number of scenes that are completed without making use of the Hint feature.
As you progress through this adventure you will need to complete various tasks that are spread through the game's eight chapters. From time to time cut-scenes will be used to link together parts of the storyline. These cut-scenes, featuring dialogue, will be presented in a letter box mode with an option to cut them short and quickly return to the main game.
Otherworld Shades of Fall is certainly a challenging game with some excellent graphics and sound effects. The game should give players occupied for several lengthy sessions of play. Priced at £10.80, the game requires a 800MHz processor with 512MB of RAM and 490MB of hard disk space running Windows 7 and later.
http://www.gamehouse.com/download-games/otherworld-shades-of-fall-platinum-edition