Me and My Shadow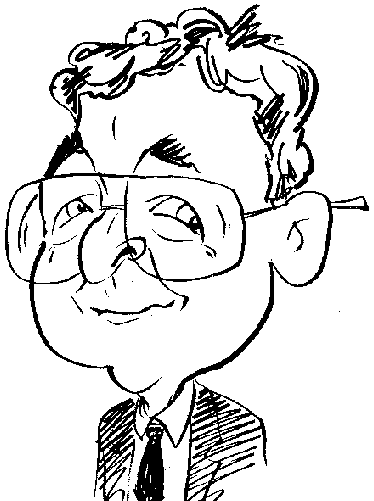 Review controls
Unlike our personal shadows, which follow us where ever we go, whether visible or not, the Blade company's Shadow (note the capital letter indicating its different status) is an entirely different entity. Let me explain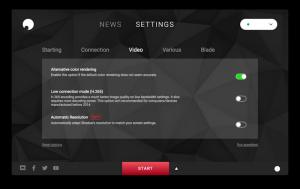 click image to enlarge
Blade is a French company founded in 2015 by Emmanual Freud, Acher Criou and Stéphane Héliot. The company was originally set up to serve the French market but has recently expanded its influence into a more worldwide spread. This has been brought about by success at raising ₡51 billion in order to help it reinvent the way personal computers are used worldwide by creating the PC-as-a-service. otherwise known as Shadow, residing in the Cloud.
The idea behind Shadow is that game players would rather rent access to a high-specification system on a monthly subscription basis rather than fork out the necessary cash to purchase their own high-end system with all "the bells and whistles" that their bank balance will allow. Several companies have shown that users are willing to use a subscription-based service, admittedly for software solutions rather than hardware. So why shouldn't this approach work for Blade and Shadow.
Before relating my experiences with Shadow and its performance, I should mention some personal background information that could affect the review process. While Shadow is aimed more at the hardcore game player, my gaming taste are more towards the more casual aspect where reaction times are not so vital. The arrival of the Shadow system was matched with a bout of ill-health on my part. It was probably a mistake on my part to attempt starting the review process immediately rather than after a period of recovery and this did not help with some initial issues that arose.
The Shadow service offers secure access to a personal computer via any Internet enabled device such as a laptop, tablet, smartphone and smart TV. According to Blade, the computer supplied to users is valued at around £1,500 and this system will be regularly updated as necessary when updates become available. This service if provided on a subscription basis priced at £29.95 a month.
Having created a password-protected account, you need to download the appropriate software for whatever platform you intend using. I opted for the Windows platform. When you first run this downloaded software you are presented with a tabbed setting screen that has sections for Starting, Connection, Video and Various.
Among the available, adjustable options, these settings feature are for a full screen, auto-start, bandwidth, enable microphone, alternate colour ordering, low connection mode, automatic resolution and USB over IP. It has to be said that some of these features are currently in beta which is slightly worrying. On every launch of the Shadow software, a check is made for any updates including those relating to the Cloud-based system, running your chosen operating system and you are warned this could take up to 30 minutes.
Firing up the Shadow based system for the first time could be a little traumatic for some. You are presented with a picturesque scene, in my case it was a few boats in calm water surrounded by rocky outbreaks. The image was overlaid with the current time if I had happened to be residing on the Continent but I live and play in the UK where the correct time was an hour earlier. I was reduced to clicking around the picturesque scene to find the link to open my login screen for the Windows system. This turned out to be Windows 10 rather than referred option of Windows 7.
Entering the Windows 10 environment gave me access to desktop icons, using the default setting, produced a desktop with four icons covering the Recycle Bin, Microsoft Edge, Shadow Control Panel and Shadow Support plus the Windows 10 Start Menu which revealed the various options, including the addictive Candy Crush, available to me. Naturally I was not able to resist the temptation and played a few rounds of Candy Crush before returning to my home system by closing down the Shadow system so I could bring my notes up-to-date regarding the review.
Returning to the Shadow a little later, I quickly discovered that my path was blocked by a Video Error message even through the settings, which had worked previously, were exactly the same. The following four days were a period of frustration as I made numerous attempts to make contact with my Shadow only to find that my way was blocked by the same Video Error message. Attempting to contact Technical Support just produced a list of possible reasons and suggestions from a database that left me no wiser.
Fortunately an email to Blade's PR company produced better results with a response pointing out that Video Errors are linked to issues relating to local drivers, local video settings, Shadow resolution / frequency and a Windows update. A link to create a forced shutdown was provided. Before testing this link I decided to try once again to reach My Shadow. Despite having made no changes to the local platform, as if by magic (rather than the technology based on the Cloud and all that it entails being used), I was quickly connected to my online Shadow. On this occasion I did make one alteration. This was to adjust the time to that of the UK. However when I exited Shadow and then returned, the time was back to its original setting. But it was not long before other problems arose.
Shortly afterwards I was ejected out of the Shadow system with an error message claiming there was a log-in error. Restarting Shadow was quickly followed by the Windows 10 software entering a cycle of starting and shutting down. I was forced to power down my local system in order to regain control and break the cycle.
Obviously you will need to install the software you intend using on the Shadow. If you have a Steam account then this can be linked to the Shadow to give it access to any games you own on that facility. However I took a different approach and used the Gamehouse.com gaming site to install three games I had purchased previously. While not as straightforward as installing games on a local system, adding games to Shadow was reasonably trouble free.
Firing up the three titles (Adventure Ball, Jewel Match Twilight and Babylonia) was slightly slower on the Shadow. There were occasional hesitations during game play which was a little annoying, did not spoil the enjoyment of the games.
Due to the various beta elements being used by Shadow and the problems I encountered and reported to Blade's technical support, I find it hard to totally shake the feeling that Shadow is a work in progress. I like the idea behind the Shadow concept as it allows gamers to play the latest titles on high-end systems without breaking their personal budget. I look forward to seeing how the Shadow offering improves over time.