Did Somebody Say Murder?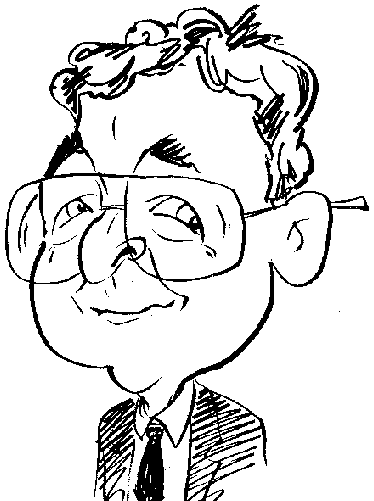 Review controls
Mixing together Match-3 and Hidden Object game play takes you to the Opera.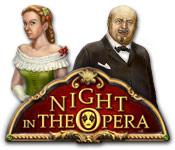 Not to be confused with the classic Night at the Opera movie, starring the Marx Brother, A Night At The Opera is a murder mystery game designed by Angler Games. In this particular storyline, the unfortunate victim of the ultimate crime is Prima Donna Madame Agnes who is a travelling opera singer. No doubt you will be pleased to hear that you are not cast in the role of the victim. Instead you are the detective who is sent for by Alonso del Pino, the theatre director, who discovers the body, to solve the reason for and perpetrator of the heinous crime.
Prior to setting out on your investigation, the game will allow you to make some minor adjustments to the game's playing environment. Named profiles can be created for individual players. These profiles can contain the volume levels for music and sound effects. Note that this does not include voice dialogue level as the game limits conversations to just text delivery. You can also opt to play the game in full or wide screen mode in either Timed or Relaxed type of action.
When creating this game, the developers opted to combine a mixture of Hidden Object game play, as you locate lists of text items within cluttered scenes, with Match-3 grid action and the occasion discovery of partly concealed objects dotted around certain scenes. While many of the Hidden Object items are immediately selectable, some objects will need an additional tasks before they can be located. A time limit will be attached to some Match-3 grids although you will generally be allowed to take as long as you need to complete challenging grids.
Basically you will be required to carry out your investigations within the Opera House that seems to consist of a hallway giving access to a pair of staircases leading to an arrangement of six rooms, although not all the rooms are immediately open to investigation.
Dotted around the various scenes are tools and icons available to assist the player. Taking up a central position at the bottom of main scenes, is a rather underused inventory. This inventory generally holds no more than three or four items at one time. Situated in the top left corner of each screen is a Question Mark offering instructions regarding the current puzzle waiting to be solved. A book icon, in the top right corner, can be used to read the story. Access to the game's main menu can be found in the lower left corner of the screen,
Taking breaks from exploring the various rooms when available, most of the game action revolves around the Match-3 game play that takes place in the hallway when a Play button would appear. Groups of three or more similarly embellished tiles will need to be created by swapping two adjacent tiles.
The various rooms making up this section of the Opera House can only be visited from the hallway. Starting with the room that has its own dressing area, this is the location where the murder of the Diva took place. Fortunately the Diva's ample corps was quickly removed and plays no major part in your investigations, The other rooms, with access being granted at appropriate points during the game, belong to the theatre director, the Opera House's baritone, soprano. Impresario and a music storage area holding the operatic recordings you collect at various point during your investigations. When exploring these rooms, the appearance of floating yellow musical notes will indicate that a Hidden Object scene is available for searching in the management and artiste's rooms.
Taking up a major chunk of this game's playing time is the Match-3 action. In total you will need to complete 63 different grids of increasing difficulty. You will need to clear away specific areas and blockages as you create groups of three or more tiles of a similar type. Rewards in the form of character based cards, referred to as Kaleidoscope, Wizard, Magician and Detective, are awarded at random intervals. These rewards can be used to help solve the crime under investigation. You can also use money earned when completing Match-3 grids to purchase various tools that will help to carry out required tasks. These purchases could include sprays, scissors, gloves, hammer and bombs available from a Store facility.
The style of game play felt a little old-fashioned in its approach. It will probably be more appreciated with fans of the Match-3 genre. The game requires a 2.0 GHz processor with 1024MB if RAM and 188MB of hard disk space running Windows XP and later. I have seen this game available from Big Fish Games priced a bargain level of £2.99.