Return to Dire Grove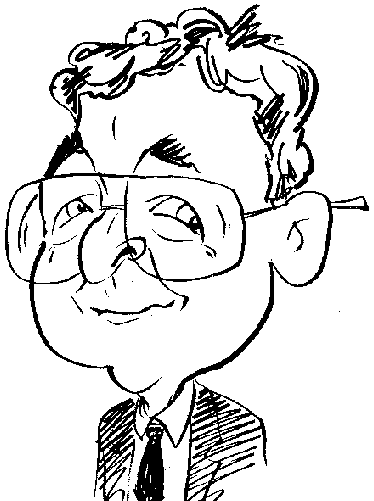 Review controls
As part of the Strange Case Files series, this next title involves the secrets of Grey Mist Lake.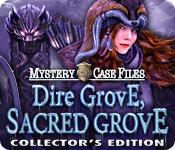 With a title that could not be described as snappy. "Mystery Case Files: Dire Grove Sacred Grove Collector's Edition" is classified as belonging to the Hidden Object Adventure genre. As the Collector's Edition part of the product's title should indicate, a number of bonus items, including a Strategy Guide, have been added to the main game which concerns the reappearance of the strange creatures known as Mishwalkers who seem to be keeping watch on the local inhabitants residing in the arctic-like conditions currently existing in the area. This title is a follow up to the original "Mystery Case Files Dire Grove" offering with a strong Celtic legends influence.
In common with many other titles in this genre. you can make adjustments to the gaming environment and your on-screen character plus save the result in a named profile. You can adjust the volume levels for background music and sound effects plus environment and voice dialogue. A slider bar can be used to select a brightness setting while options for full or wide screen modes with a custom cursor and the use of special effects can be applied.
Rather then provide a range of difficulty levels. this game allows you to select the sex of your investigating detective before selecting from a choice of five levels of experience. Having opted to play as a male detective, I was able to chose from a casual player, experienced detective. hard core tracker, wise Druid or master detective. Actually these different characters provide a means of delivering various difficulty levels due to the chosen character particular skills.
Following a call to action, you arrive at the wintery Dire Grove and begin your investigations into the chapters that cover this game. An optional tutorial will help explain the different cursors and screen furniture used in the game. Keeping a watch on your cursor will provide feedback as to the possible actions that are available. Specific cursor will appear to show when you can pick up an object, zoom into an area, use an item, trigger a reaction or move in a particular direction.
Running across the bottom of full screen views are available tools. Taking up a central position is the Inventory that holds the objects that are collected. Any item in the Inventory accompanied by a plus sign will need to be combined with another object before it can be used. The Inventory remains concealed until it is required, Unusually this Inventory arrives with one item already stored away. This is your official briefcase which needs the entry of the correct password in order to gain entry. This code can be found scratched on the briefcase.
Positioned to the left of the Inventory is a satchel that contains a map feature. Using different coloured flags to indicate different locations, the map has the ability to quickly transport you to a chosen location. Access to the Strategy Guide and the rechargeable Hint feature are both to be found to the right of the Inventory.
As you move around the various scenes locations making up Dire Grove and the wintry weather, in some cases you will meet up with various inhabitants of this rather unwelcoming environment. Conversations, in the form of both printed text and spoken dialogue will occur. Often you will need to direct the flow of the dialogue by selecting from a choice of topics. When taking part in a conversation, the inhabitant will display facial and body movements to help add realism to the scene
Investigation procedures in this game can be broken down into various areas. Hidden Object game play covers a variety of approaches. You could be asked to identify shapes that come together to create a required element or find a specific number of a particular type of object. In some cases you might be asked to locate items that are presented in a text list with a different colour used to indicate when an additional action with be required before an item can be selected This additional task could involve a puzzle or mini game example which is likely to appear later in the game in standalone format as you might be asked to reassemble a torn picture or carry out a series of linked single steps in order to make progress.
In addition you will need to discover a series of five clues. indicated by a head item which appears in the top right corner of the scene. Once all the clues have been located then a Deduction feature comes into play as you link together threads allowing the detective to make the decisions that permit progress to be made.
Offering a challenging experience, thus game will keep you occupied for many hours. including some as you adjust to this title's game playing style.
Available for £7.70 although I believe a special offer might be on offer, this game requires a 2.5 GHz processor with 1024 MB of RAM and 1327 MB of hard disk space running Windows XP and later.
https://www.bigfishgames.com/games/8359/mystery-case-files-dire-grove-sacred-grove-ce/