And the Dead shall Rise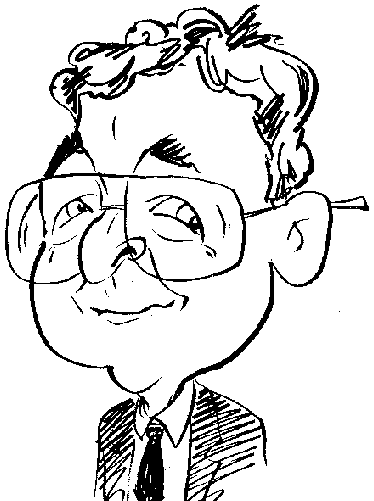 Review controls
With its title of Haunted Legends: The Undertaker, you should have a pretty good idea that this next game will involve zombies at some point and you would be correct.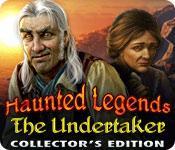 click image to enlarge
Developed by ERS Game Studio and available in a choice of Standard or Collector's Edition format, Haunted Legends: The Undertaker is a Hidden Object Adventure game. My review is based on the Collector's Edition product which comes with a number of Extra items. Some of the addition items, such as Strategy Guide, Music and Concept Art, can be accessed immediately. Once completed in the main game, you can replay mini games, Hidden Object scenes and Movies from the Extras menu. However you will need to complete the main game before being given access to a bonus chapter.
Profiles can be set up for individual players from the game's main title screen. These profiles can include the volume levels for music, sound effects and voice dialogue plus whether to play in full or wide screen mode with a system or game's cursor. There is a choice of three difficulty levels. With Casual mode you have the fastest recharge of the Hint feature and appearance of the Skip feature when tackling mini-games plus active zones indicated by sparkles. Advanced mode does away with sparkles and slows down the Hint and Skip features. In Hard mode you have to wait even longer for the Hint and Skip features plus no help tips are provided.
As you enter this game, set in a small fishing village, you are cast in the role of a detective who receives a request for help from a Mrs Fisher. Subsequent events reveal that shortly after the town receives a monument in the form of a fish from a visiting gentleman who is only known by his initials of S. G., strange events began to happen which forms the basis of this game..
Mrs Fisher's husband, who happens to be the village undertaker working from a shop appropriate entitled Six Feet Under, receives a visit from an odd little man who wants to swap an amulet of prosperity for a mirror own by the undertaker. Not wishing to be taken for a fool, the undertaker decides to test the amulet before handing over the mirror which angers the little man. As a result when the moon arises in the village, so do the dead buried by the undertaker.
In Adventure mode your mouse cursor will change shape to indicate when actions, such as examine, take, talk to others and move in specific directions, are possible. Arranged across the bottom of the screen will be the tools that are available to you. Taking up a central position in this area is your inventory which can be locked in place or allowed to conceal itself when not required. The inventory has chevrons at each end so you can scroll through items when there are too many to fit in one screen.
To the left of the inventory are the main menu and the Strategy Guide. Situated on the right is your diary containing details of your discoveries and the Hint feature which turns into a Skip option during mini-games. There is no map option to help you when moving between scenes with the game.
Spread over nine chapters, the style of the game's graphics changes to suit the situation. For most of the time you will have a well-drawn scene with occasional animation sequences. When zooming into an area for a close-up, you will be shown an overlaid window which will need to be manually closed before you can proceed. From time to time rather faded sepia images are used to display background information. There are also a number of cut-scenes involving other characters delivering spoken and printer dialogue. In such instances you have a choice of single clicking through each section of dialogue or skipping the whole scene and perhaps missing some important background information.
Hidden Object scenes, indicated by an outbreak of sparkles in Casual mode, offers two different styles of game play. In some cases you will need to locate a list of items. Any item coloured orange will require an additional action before it can be selected. On a number of occasions you will need to find items that match a silhouette. As each item is located, it can then be used within the scene to reveal another required item. In both cases you will be rewarded with one of the items located. In total there are ten Hidden Object scenes.
Along with Hidden Object scenes, there are 17 mini-games. These puzzle interludes are varied in type and show a certain amount of innovation. While some can be completed by using trial and error, these mini-games are reasonably challenging. A Skip option is available if any mini-game proves too difficult.
Dotted through the game are decorative fish scales. There are 20 of these scales waiting to be collected. As you find each one, it will be automatically positioned on a Destiny Fish feature. You will also need to be on the look out for a monkey which has a role to play.
Haunted Legends: The Undertaker does disappoint in a couple of aspects. You see very little of the zombies that are supposed to being running wild in the village and you often need to be rather precise when positioning items within the game. Fortunately neither criticism should spoilt enjoyment of the game. Available from Big Fish Games for £10.80, the game's requirements call for a 1.4GHz processor with 1024MB of RAM and 980MB of hard disk space running Windows XP and later.
http://www.bigfishgames.com/games/7463/haunted-legends-the-undertaker-ce/?pc