BenQ BL2706HT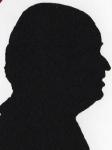 A large flat panel showing 1920x1080 may seem like overkill for spreadsheets or word processing but of course if you have 20:20 vision you can change the % rate shown, as an example a notebook will often show the display at 150% or 125% this defaults to 100% so you see a lot more.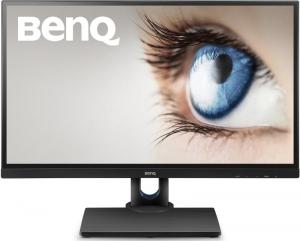 click image to enlarge
Large panels are useful for group viewing and as almost all recent panels have near 180degree viewing angles you can gather a lot of people around one and it's normally much easier than connecting a projector and it also avoids having to find a blank piece of wall that the projector would require for display.
It is 62x37x1.5cm its stand raises it by between 8 and 21cm from your desk. The total weight of the unit is 7KG.
It can be used either portrait or landscape.
It has DVI, VGA or HDMI connections in a line on the rear of the unit, there is also a 3.5 audio input for those using VGA and a headphone output for the times when others must not be disturbed.
The power lead also plugs into the rear and unlike a lot of other panels it is AC power so no mains adapter to clutter up the desk space. On desk space this unit is said to save you 4cm of space by its frameless design.
It also uses less power than a lot of similar panels at <55 watts and 5 watts in standby.
The only edge is at the base and this is only 2cm so it is able to justify the word 'frameless'. Under the bottom edge towards the right edge are six pimples to make any adjustments you require, in normal viewing conditions the 'auto' setting is as good as you will get so the only pimple you are likely to need is the rightmost one to turn the screen on/off.
However there are modes for when used for long periods in one type of use that reduce the 'blue light' by between 30-70% dependant on mode chosen. This is easy to adjust once you are used to the way the buttons work, and then easy to change back again.
| | |
| --- | --- |
| Multimedia | 30% |
| Web Surfing | 50% |
| Office | 60% |
| Reading | 70% |
The one thing that is normally not great on panels is sound and this is the same here as the speaker size has to be small in any panel that is only 1.5cm thick, so not something to use for a concert, there just is not enough volume available so maybe a headset to sink a multimedia presentation.
As with most modern panels this is flicker free so there should be no eye strain even when used for long work days. Anti-glare technology is also built in.
There is 20 degrees of back tilt and 5 degrees of forward tilt and like most panels the 178 degree viewing angle makes up for no side to side movement.
Should you have need for more than one panel the frameless design means that when placed side by side there is virtually no border.
The is available from Amazon for £241.98 including delivery, or around £8 less if you have a Prime subscription.