BenQ 27inch Panel GW2870h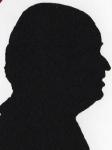 To the best of my limited medical knowledge I think they have yet to perfect eye transplants. So we are stuck with the pair we are born with, one way to knacker your eyes is staring at a screen for far too long each day, the manufacturers have produced certain things to help like 'eye care' in the case of BenQ.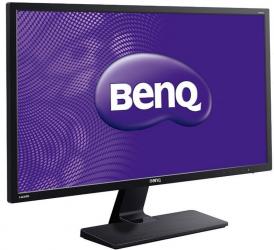 click image to enlarge
This 28inch panel from BenQ measures 65.5x38.5x2cm the last figure is at the edges. It comes with a rectangular stand 32x11cm that raises the screen by 10cm from your desk.
There is a good amount of back tilt but almost no forward movement beyond vertical. Since panels are now much lighter the manufacturers have decided that side to side movement is not required. Viewing from either side is always good and it is easy to twist the whole unit if required.
The connections are recessed either side of the support arm connection with power on one side and the two HDMI and the D-Sub (VGA) on the other.
Under the right side of the bottom edge of the screen surround are a line of six touch buttons and a push button nearest the corner the latter is for on/off.
The two most important features for good eye care are that the panel offers 'flicker free' and 'low blue light' this offers both.
I remember many years ago going to a Ben Q presentation when flicker free was just starting to gain favour, they also covered 'low blue light' and even though the difference could clearly be seen few manufacturers started championing it at that time.
This unit has four blue light modes 30% for Multimedia, 50% for Web Browsing , 60% for Office Use and 70% for Reading.
It seems the norm for all panel manufacturers to state 178 degree viewing angles with panels being so light why would this be relevant unless there are a dozen people trying to view a single panel simultaneously, still I can confirm you can view the screen from nearly level with it.
As far as any grey/black panel can look smart this one does and their word 'sleek' does seem to fit the bill.
3000:1 is a figure Ben Q and others bandy about but if you see the difference to say a white dove on a black background you begin to understand.
As with most recent panels I found the adjustments available mostly redundant yes you need the on/off button and possibly the mode change when going from HDMI to VGA. I found there was more contrast and brightness than I required but if your panel is badly situated and there is bright sunlight falling on the screen you might need to ramp these settings up.
I enjoyed my time with this unit and even after several hours viewing and range of things from web pages, word documents and even a video or three I did not feel as if my eyes were being stained.
The BenQ GW2870h is available from the first link below for £189.99 with free delivery.
http://www.amazon.co.uk/gp/product/B0151KM5YC?ie=UTF8&tag=gadge0a-21&linkCode=as2&camp=1634