A Laura Jones Episode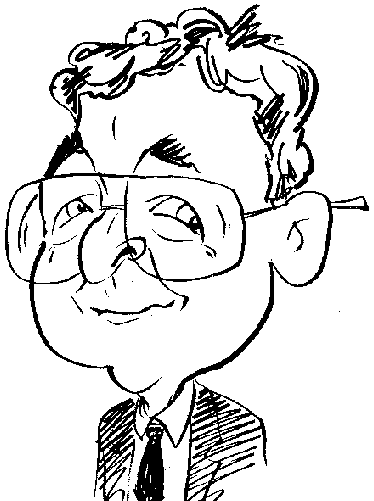 Review controls
It is time to become a collage graduate as you help a famous archaeologist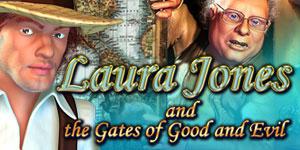 Marking its presence with the fairly lengthy title of Laura Jones and the Gates of Good and Evil, this next game belongs to the Hidden Object genre. The game also has more than a touch of puzzle solving game play as you try to complete the tasks that your game character needs to solve. Developed by Astar Games, this title casts you, not surprisingly, in the role of Laura Jones, a recent graduate and an assistant to the world renown archaeologist Dr. William Adams.
However before getting down to the nitty gritty of the Hidden Object action and puzzle flavouring, you get the option to make some adjustments to the game playing environment as part of the player's profile aspect. You can adjust the volume levels for music, sound effects and background sounds plus play in full screen mode. Actually this last feature is a bit of a cheat as the main action is surrounded by a wide border taking up some of the screen. The game has but a single playing level with collectable hints and plenty of conversational interludes which, fortunately, can be skipped if necessary.
The game is spread over 18 levels that start as you arrive to visit Dr. Adams to hear about important news regarding a recent discovery. Dr. Adams requires Laura's help in putting right a mistake he has made. This initial bout of chatter, like all the other interludes of a similar type that make up this game, are conducted with just text dialogue. There is no spoken dialogue although the characters do display lip movement but no other sign of life as they slide in and out of scenes. You do get an option to skip the current dialogue session if you want to immediately get back to the main action.
The various scenes making up this game, while well drawn, tend to be rather flat and not particularly visually impressive. They are, however, eminently suitable for concealing the various objects you will be required to locate at various stages of Laura's investigation. In some cases you will be asked to find a list of specific items listed down a panel of the right side of the screen or a set number of a particular type of object such as coffee beans, balls or skulls. As well as the various items, scenes will also contain an occasional question mark which, when collected, will increase the number of your available hints by one. As far as I can ascertain, this is the only way in which to replenish your supply of hints.
Many of the levels in this game end with a puzzle type offering. A variety of game styles are used including hand – eye coordination as you shoot or capture different objects, the creation of tangrams, mixing liquids in the correct order or restoring a garden layout to all its glory. While not immediately obvious during any of the Hidden Object sessions, some of the puzzles do tend to suffer a little from the use of a rather small size of the cursor which I found hard to pick out against background scenery. There were several occasions when I really struggled to detect exactly where the cursor was in relation to the main action in which it was involved.
When tackling a puzzle, brief instruction are provided as to what is required but, while still available, the hint feature will be of little assistance. A Skip option will become available if any puzzle proves too difficult. However using this option does not get you off scot free. Instead you are presented with another puzzle that needs to be completed in order to progress on to the next stage of the game.
Although you are required to visit various scenes when playing this game, this does not involve any travelling in the appropriate direction through an exit point. Instead a map feature, showing a top-down view of the surrounding area, takes over the screen with your next destination being highlighted by an arrow as you are transported there.
Laura Jones and the Gates of Good and Evil could hardly be described as one of my top fifty, or even my top hundred, games. It is a game that I found easy to put to one side as I tackled other more important tasks. If you are going to produce a game with so much dialogue then you really need to make use of voice actors. The puzzles were certainly challenge and were, I felt, the best aspect of the game. Once completed in the main game, these puzzles could be replayed from the game's main menu.
I downloaded my copy of this game from Gamehouse.com where it is available priced at $9.99. System requirements call for a 700MHz processor with 256MB of RAM and 57MB of hard disk space running Windows 2000 and later.
http://www.gamehouse.com/download-games/laura-jones-and-the-gates-of-good-and-evil