Tracking the Preacher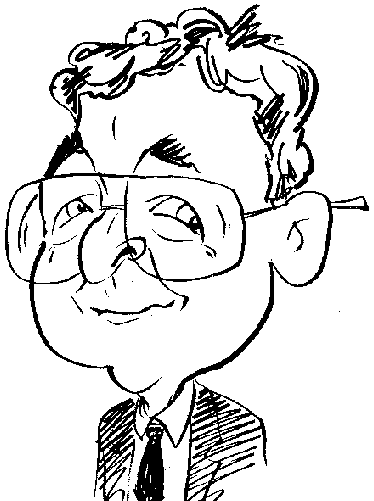 Review controls
"As the sequel to the "Ghost of Maple Creek", "Enigmatis-The Mists of Ravenwood" is a Hidden Object Adventure game. Developed by Artifex Mundi, the game casts you in the role of a female detective on the trail of a demonic preacher who was featured in the original title.

click image to enlarge
I have been using the Collector's Edition of "The Mists of Ravenwood" which contains a number of bonus items categorised as Extras. Some of the bonus items give immediate access while a couple require the main game to be completed before you can enter them. In the case of the former you can check out Concept Art, Wallpaper and Achievements. You also have immediate access to the Redwood Encyclopaedia containing pages of information regarding the Sequoia evergreen conifer tree and a Strategy Guide with step-by-step instructions and annotated screen grabs. Requiring effort on the part of the player, access to Hidden Object puzzles and Cut-scenes is blocked until the main game is completed.
Before embarking on the main adventure game you can create profiles to recor4d the progress of individual players and make adjustments to the gaming environment. You can set the volume levels for background music and sound effects plus turn on options that include voiceovers, custom cursor and full screen mode. There is also automatically widescreen support.
When playing this game, there is a choice of three levels of difficulty available as you select from Casual, Advanced or Expert. Depending upon your choice, there are different speeds for the recharging of Hint and Skip features with glimmers and sparkles to identify active zones and Hidden Object scenes, a mis-click penalty and a map with or without marked locations where actions need to be completed.
As mentioned earlier, this game places you in the same role as the one you occupied in the "Ghost of Maple Creek". Two years have passed as you continue to track down the same demonic preacher. Following a dramatic layered opening, and one that might upset those with a fear of rats, your introduction to the game consists of a car journey which is interrupted by the discovery of a wrecked camper van. An optional interactive Help feature will ease your way into the game's interface and a variety of tools.
Running across the bottom of the screen is a fairly familiar array of tools. Tucked away in the left corner is a Notebook which automatically records your findings categorised as objectives, notes or illusive objects. Later a map of Ravenwood Park will be added to this feature. Situated in a central position is an inventory which can be locked in place or only appear when its area is invaded by the mouse cursor. Chevrons, at each end of the inventory, allow you to cycle through its content when it holds too much to display at one go. To the right of the inventory are shortcut icons for Evidence, Hint and the Strategy Guide.
In addition to the assistance provided by these tools, the mouse cursor will change shape to indicate possible actions as it moves around. the various scenes making up the seven chapters of the game. These shapes include a hand, magnifying glass, Question Mark, lips and an arrow. Guided by these indicator clues you can explore scenes that are well-drawn, layered and feature animations.
Following the discovery of a young girl in the abandoned camper and talk of monsters, you are attacked by a monster, loose the girl and find yourself outside the entry of Ravenwood Park and a series of adventures begin. Items can be collected, facilities entered and conversations, consisting of spoken and printed dialogues, been carried out as you explore the environment. When conversing with another character, such as a prisoner who can provide information regarding the game's back story, you will be given a choice of topics to help lead the conversation.
Along with collecting various items integrated into the scenes making up this game, you will be faced with Hidden Object scenes which are identified by an outbreak of sparkles. The developers of the game have opted to go with a varied Hidden Object approach. Often the individual objects are linked together so, once an item is found, it will need to be used to find the next object and so on. The objects to be found can be presented as silhouettes or parts of an item. The old standard of a text list is not forgotten with some of the text list coloured differently to indicate that an additional task will be needed before it can be found.
Adding to the challenge of this game is a series of puzzles or mini games. These episodes appear from time-to-time and generally fit in with the story line. You might need to navigate a maze, recreate a group of runic symbols, match pairs, lead a ball through a maze, connect correctly coloured cables and use levers to carry out a task. You will also have to sort out any evidence that has been collected into appropriate categories on the appropriately named Evidence board.
"Enigmatis-The Mists of Ravenwood" does take a little while to get into but it is certainly visually impressive and challenging. Currently the game is available from Amazon priced at £8.49. The game requires a 2.0 GHz processor with 1024MB and 2GB of hard disk space running Windows Vista and later.