An Enchanted Island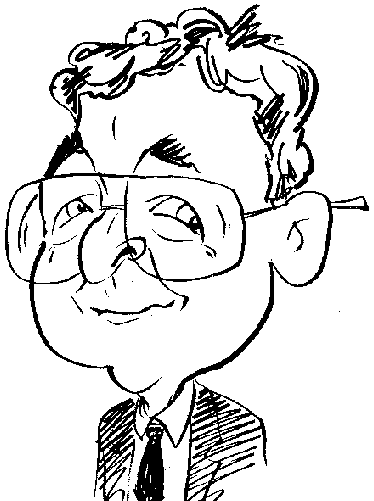 Review controls
What would you say to a free holiday? Think carefully before you answer.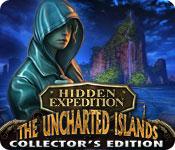 Following a late night of revelry and enjoyment, you open your morning post to discover that you have been booked on a free holiday, Unfortunately the location of this unexpected gift was that of the Bermuda Triangle. However despite your initial reservations to the gift from Floodlight Games, in the form of the company's Hidden Expedition - The Uncharted Island title, you decide to look the gift horse in the mouth and accept this game which belongs to the Hidden Object Adventure game genre,
Never the one to turn down the chance of receiving q free gift, you set about creating profiles for this Windows game. As is usual with games of this type, profiles for individual players can contain volume levels for music, ambient and sound effects with the game being played in either full or wide screen mode using a special cursor that changes shape to reflect when different actions are possible in order to make progress. A choice of Custom or Expert mode of play are available with the former allowing the player five free Hints which recharge at a rate of 20 seconds following each usage. Expert mode only gives you three free hints and makes you wait a minute for recharging to take place.
Covering four chapters, the game opens with your character being trapped within the Devil's Triangle group of islands. Providing advice and background information is Kathy your initial companion. Kathy relates the story of Gideon and his daughter Delia who arrived on the islands in the year of 1539, bringing with them a secret journal that was meant to have belonged to Leonardo da Vinci. This journal contained instruction of how to build the Da Vinci Node which had the ability to prolong life.
The Node also possessed the side effect of not allowing those under its influence to leave the islands which did not please everybody. Falling into this category were Delia and somebody called Undertow, who, it turned out, was the leader of a gang of pirates. While seemingly intent on assisting Delia in her plan to destroy the Node thus allowing her to leave the island., Undertow was really only interested in the devious plan to dominate the whole world by taking control of the Node. It should come as no surprise to hear that you are cast in the role of dealing with this confusing situation concerning the Da Vinci Node.
Your view of the various scenes making up the group of Elysian Isles feature an overlaid arrangement of tools available for the player. This area is situated at the bottom of the screen and is based around a centrally positioned tabbed panel that allows you to switch between elements designated as Inventory, Find and Objectives. In certain cases, items in the Inventory will need to be combined together before they can be used. Located to the right of the central area is the rechargeable Hint feature. This feature will glow to indicate when it is ready to provide assistance to the player. Sitting to the left of the central area is a Journal which automatically records your discoveries in sections designated as Entries, Objectives and Character Files.
Keeping a close watch on your mouse cursor, as it travels around individual scenes, can prove very useful. The game cursor changes shape to indicate when certain actions are possible. The different cursors will include those enabling a closer look, pick up an object, get more information and move in a particular direction.
As mentioned earlier, Hidden Object game play forms part of this game and comes in two basic formats. You will either be asked to discover all the objects listed in text lists or a specific number of objects that are paired in various ways. Rather than the usual method of identifying a yet-to-be-discovered item, a request for assistance in Hidden Object game play could result in the appearance of a silhouette to point you in the right direction. In many cases the items to be found are rather on the small size and well hidden in the appropriate scene which can sometimes need more than a single width of viewing area to show all the items, some sideways scrolling will be necessary in such instances.
When exploring certain scenes you will encounter puzzling mini games. Sometimes these interludes will involve providing help to characters met on the way. Any conversational pieces will be entirely in text format delivered by static characters. The mini games are sometimes challenging enough to tempt the player into making use of the game's Skip feature.
With its combination of a long-life invention, pirates, Leonardo da Vinci and its Bermuda Triangle location, this game has plenty going for it. The lack of spoken dialogue is a disappointment and the game did feel a little on the bitty side, While I enjoyed playing this game, I never felt fully engrossed in the storyline. This title has been published by Big Fish Games and is available in either Standard or Collector's Edition format. The game has been launched with a price tag of £7.20 for the former and £10.80 for the latter, either version is well worth considering. The game requires a 1.0 GHz processor with 1024MB of RAM and 240MB of hard disk space running Windows 7 and later.
https://www.bigfishgames.com/games/6744/hidden-expedition-uncharted-islands-collector/?pc