Alcatel 1x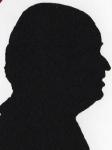 This is a cheaper Android phone but it looks anything but that, around £100 should secure this SIM free and some might keep this as a second unit or one to take to festivals or night clubs and the like where security is less than perfect.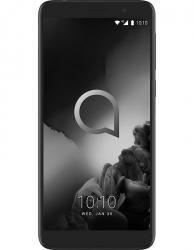 click image to enlarge
It is 14.5x6.6x.7cm and weighs 129 grams. The viewable screen is 12.5x6.5cm with the selfie camera above the screen. The diagonal imperial measurement is 5.5 inches. The screen resolution is 720x1440.
Going around the outside finds the volume rocker towards the top of the right side with the on/off button below this. The base has the micro USB socket for charging and connection of an OTG device. The left side has SIM and micro SD card entry point. The top has a pin hole microphone and 3.5mm socket for headphones. The back has two vertically mounted cameras 1cm down from the top with the LED flash below these.
My unit was a light salmon colour. This matt colour has the advantage of not showing finger marks, in fact surprisingly neither did the screen something that other more expensive phones might like to acquire.
Switch on was an unremarkable 24 seconds, switch off 4 seconds after two confirmation touches.
Anyone wanting an acceptable quick snap this phone takes them quite well. It tends to use the LED flash more than other such units but that does mean the image is captured if sometimes a little over saturated. The camera is 13MP.
The battery should last at least a day as it is 3000mAh.
You get 2GB of RAM and 16GB of memory. These figures when you have set up the unit with email etc. probably mean you have around 1.2GB of memory and around 10GB of memory available for further Apps to be installed.
The Android version is 8.1 which is only around one release prior to the current version.
While as mentioned this phone is around £100 if you look around I found a couple of sites selling it for two thirds of that price which for a second backup phone or for someone who wants a phone for emergencies an excellent buy.
A friend of mine recently had an extended spell in hospital and even though he has a top of the range phone this would be far more useable as it might be purloined and if you have a PAYG SIM not such a huge loss and it does mean he could have kept in touch.
As it has both face and fingerprint sensor it has good security so the purloiner would not benefit.
The Alcatel 1x is available from Appliance Direct for £69.97.
Further details are available on the Alcatel mobile website.