Solving a Murder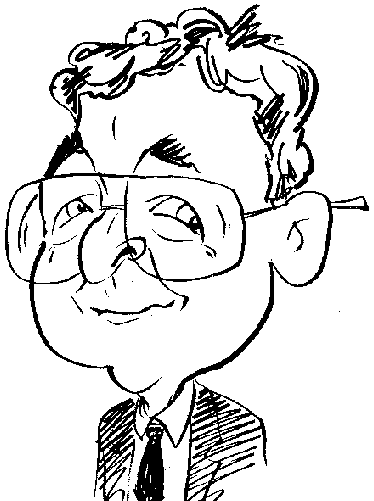 Review controls
It is time to don your investigative hat as you set out to solve the ritualistic murder of Melissa Darling, a popular writer.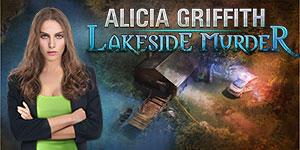 Alicia Griffith is a detective whose role you take on in the game entitled Lakeside Murder. Published by Agnostemona Ltd., Lakeside Murder is an Adventure game spread over four chapters as you encounter various characters in a variety of locations. According to the initial information I received regarding this game, I was expecting it to contain Hidden Object game play but this particular aspect failed to make an appearance during the review period.
Following an introductory sequence, that can be skipped, giving a clear indication that this game has ritualistic overtones, you can create and make use of profiles for individual players. Separate volume levels can be set for areas such as master, music, effect and speech audio. There are options to use a custom cursor and play the game in full screen mode using one of the three difficulty levels available.
Casual mode uses sparkles to identify areas of interest and has fast recharging of the Hint and Skip features plus the ability to expand the task list. Adventure mode does not feature sparkles, has a slower recharge rate but still allows you to expand the task list. There are no sparkles, Hints or Skip options plus the task list can not be expanded when you take on Challenge mode.
The game's main opening involves you arriving, in the guise of Alicia Griffith, in the town of Turmville where you have rented a holiday cabin situated by a picturesque lake. You are quickly greeted by the local Sheriff, Horace Williams, who requests your help in solving a ritual murder, the type of which he has had no experience. An optional tutorial is available that can be used to discover more about the screen layout and the different cursors that indicate when specific tasks can be carried out.
There are cursors to show when you can collect item; zoom in for a closer look; access a puzzle; and hold a conversation with the Sheriff or other characters. These conversations generally feature images of the two participants standing on either side of an area displaying the dialogue in text format. The dialogue is also delivered by voice actors.
Running across the bottom of the screen are the tools available to you during the game. Taking up a central position is the inventory showing the items in your possession. When necessary items can be combined and these will be marked by a "+" sign so that they can be used to perform one of the many tasks that make up this game as you try to solve the murder of the writer Melissa Darling.
To the left of the inventory is your journal. This document, which is regularly updated, has sections dealing with information about characters, the murder case, world statistics and the current open task. The journal will be joined by a map which allows for quick transfer between locations. You will need to find the map as part of your investigation. The Hint feature, which is replaced by the Skip option during puzzles, sits on the right side of the inventory.
As you search the scene of crime, surrounding areas and other locations, Alicia will provide a running commentary especially regarding successful operations. Awards for achievements will be given for completing tasks that form a major part of the game. The various scenes tend to be rather static with a lack of eye-catching animations. These scenes are often portrayed as being flat apart from the occasional sparkles to indicate an area of interest. When zooming into an area, an overlaid window will appear showing a close up view. You will need to close this window manually in order to progress.
From time to time you will encounter a puzzle that will need to be solved. The puzzles are used as a means of opening a container of sorts in order to gain access to items you will need to use later in the game. The opening of doors is generally handled differently and this involves the use of the appropriate key. Unlike most offer titles of this genre, keys will need to be clicked on several times in order for them to turn and unlock the door.
With over 30 achievements to gain and a mixture of puzzles, Lakeside Murder has plenty of content. However it did struggle to draw me into the storyline with its cut-out cardboard characters. A time-limited trial version of the game can be downloaded to check out before deciding whether to purchase the full unrestricted version priced at $9.99. The game requires a 800MHz processor with 512MB of RAM and 520MB of hard disk space running Windows 7 and later.
http://www.gamehouse.com/download-games/alicia-griffith-lakeside-murder