Stylus Working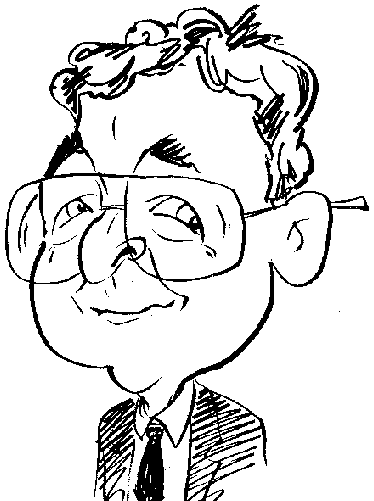 Review controls
At some point in your life you will probably be advised that it was rude to point with your finger – I know I was, However modern technology constantly encourages you to ignore this advise as you need to point & touch screen areas in order to carry out actions.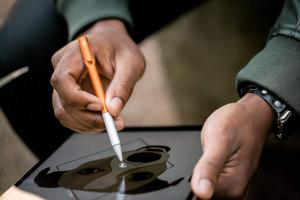 click image to enlarge
I regularly take delivery at my front door of review samples arriving by courier. These deliveries generally require me to sign a smartphone / tablet handheld device either using my finger or stylus. Often, in the case of the former method, nothing would register on the screen. However, when using a stylus, the courier would get some visible evidence of a scrawl although it would bear little resemblance to my actual signature. I mention this type of occurrence as a lead in to the next review based on the Adonit Mini 4 Precision Disc Stylus product.
For those not too familiar with Adonit, I should explain that this is a company set up, via Kickstarter, to create tools for the modern digital work space. These tools include capacitive styluses and accessories for iOS and Android phones and tablets. Originally launched in 2013, the Mini range of products has now reached version 4 as the company has built on the various innovative product design and user experience awards that have come its way since its inception.
The Adonit Mini 4 has been design to provide the capability to work on any touch screen. The stylus can then sit comfortably in a pocket when not required and is held in position by a laser cut clip feature. The Mini's 4 brushed metal barrel body comes in a choice of Olive Green, Royal Blue, Orange or the Dark Gray of my review sample.
The Mini stylus adopts a split barrel body design concept that provides protection for the contact disc element of the stylus. By unscrewing the end of the barrel body of the Mini 4 stylus, you will reveal the contact disc which connects with the screen surface. This element can then be flipped around and screwed back into the main body thus allowing the stylus to be used as if it was a pen. In its closed, resting state, the Mini 4 stylus has a length of 109 mm. This length will then increase to 125.9 mm when it is switched to operational mode by turning the end of the stylus on its head.
The revealed contact disc tip of the Mini 4 stylus has the look of a very miniature transparent satellite disc. This disc has been constructed with Polyethylene terephthalate (sometimes referred to as PET material) to prevent any harm or damage occurring to the glass screen during use. With dampening feature built into the tip, the Mini 4 stylus is meant to be used as you would a natural pen. I felt the small size of this stylus was ideally suitable for my hands which are not particularly large. I did wonder, at the same time, how larger hands might initially struggle in getting to grips with the size of this stylus but then they could opt for a larger model from the Adonit product line up.
As I noted when I last took a look at an Adonit stylus, the company does not appear to have any interest in the development for software for use with their styluses. This aspect of the product appears to be left totally within the remit of third party developers. This approach does not appear to have affected the performance of the product. As well as working with a full range of touch screen devices, the Mini 4 stylus can provide note taking and sketching capabilities when operating with a range of apps such as PowerPoint, Drawing Note, OneNote, Autodesk Sketch and Sketchpad.
The Mini 4 Stylus is easy to use, requires no set up process apart from a quick touch of the screen and is power independent. With a choice of four body colours, the Adonit Mini 4 Stylus can be purchased from Amazon.co.uk and Adonit priced at £22.25.