Regaining your Memory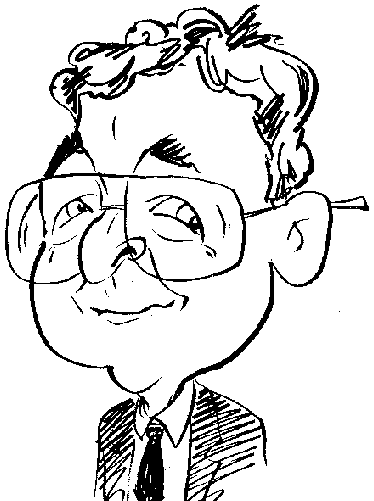 Review controls
With 50 levels, many of which are challenging, this next game sets you the task of helping a young woman regain her memory.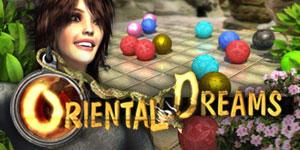 Do you remember your dreams or are you the kind of person who wakes from a deep sleep knowing you have dreamed but can not remember an iota of these distant memories? Whatever your answer, you could be an ideal candidate to enter the world of Oriental Dreams. Developed by Adept Studios, this game is classified as belonging to the Match-3 with some additional features.
Some patience is required whenever loading the game as this is rather a slow drawn out process before you arrive at the opening menu. Before embarking on the conquest of Oriental Dreams, you can create profiles for individual players playing the game. These profiles can contain the volume levels for background music and sound effects. Other selectable options include choosing from various screen resolutions with a choice of 16 or 32-bit colour and playing in full screen mode with a custom cursor and hints being shown.
Your role in the game is that of a young woman who awakes from a deep sleep to wonder where she was and how she got there. In fact your character can not remember anything. Fortunately there is a solution to help the woman regain her memory. In her possession is a book that reveals a clue as to the action she needs to take. In your guise as the woman you can follow a set path through the strange place where you find yourself in an effort to regain your memory.
Each level of the game will be based around a Match-3 element which uses a format unlike any that I have encountered previously. Whereas the usual Match-3 grids are filled with tiles or gems, the grids used in this game start with a few gems scattered around. While your task requires you to create groups of 3 or more similarly coloured gems, this can not be carried out in the usual way of swapping two adjacent gems or drawing a line through connected gems of the same colour.
Instead you need to drag an available gem towards others of the same colour to achieve the Match-3 groups. A clear path between the gem to be dragged and its destination must exist. Any created Match-3 group will then disappear and, if it happens to contain a special gem, it will count towards the target for that level. However if no Match-3 group is created then several gems will be added to the grid. You do get a warning as to where these gems will appear as ghost gems are shown in situ prior to your next move.
Along with the different method of creating Match-3 groups by dragging gems from A to B, the game sets different targets for each of the game levels. In some cases you will need to collect a set number of Match-3 groups that each contains a specific sparking gem. On other occasions you will need to reveal a map allowing you to continue on your journey, an image embedded in the grid or recreate special items such as a sword.
As you progress through the game's 50 levels, various difficulties are introduced to add to the game's challenge. Some gems can not be moved to another position but will often need to be removed by being included in a Match-3 group built around them. In other situations you may find pathways to certain gems blocked by gateways or walls which will need to be circumvented or destroyed.
Fortunately power-ups, which need to be purchased, can be used to help clear obstacles and complete tasks to finish levels. The purchasing of power-ups, using coins awarded during Match-3 action, is carried out at the conclusion of each level. These power-ups include a bomb, firecracker, magic jug, destroyer, holy fire and objects known as luck and generosity. Power-ups do need to be activated by the removal of 6 or 7 gems of the same appropriate colour in sequence. Once activated a power-up can be used as part of a Match-3 group. I must admit that there were some occasions when I managed to achieve a positive reaction using a power-up without fully understanding the how and why.
At the conclusion of most levels you will be faced by a puzzle. Generally these puzzles tend to fall into the two main categories of pelmanism or Hidden Object game play. In the case of the former, you will be presented with an arrangement of large cards faced down which need to be turned over in order to make matching pairs. As so few cards are used during the early stages of the game, this puzzle offering hardly constitutes a challenge. Offering a more difficult challenge is that of the Hidden Object puzzles when you have to locate a number of objects concealed within a scene. A Hint feature is available or you could replay the puzzle with a different set of objects.
Oriental Dreams certainly takes a different slant on the popular Match-3 genre. Strategy and planning ahead can certainly help with this game. I downloaded my copy of the game from Gamehouse.com where is it available for $9.99. Game specifications call for a 100MHz processor with 128MB of RAM and 123MB of hard disk space running Windows 7 and later.