ASUS VIVO Watch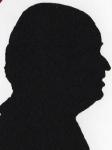 Wrist watches are less popular now than at any time since people stopped using a pocket watch. However fitness devices worn on the wrist are now so popular that the fact they also tell the time is perhaps often overlooked by many.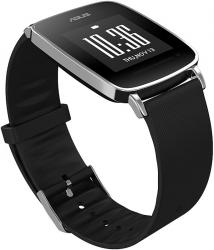 click image to enlarge
The Asus VivoWatrch measures is 3.5x4.5x1cm and weights only 48grams with the attached strap.
Like all devices that work with a single button to unlock the display and then rely various on screen swipes to get to the range of available screens the actions need to be known in advance and for this you need to download the eManual, this can be to your phone or to your PC I choose the latter as this gave me a far larger viewing area and also allowed both the watch and SmartPhone to be available for interaction.
One gripe I have is that the diagrams are on one page and their explanation on another which means taking a screen grab to allow both to be viewed at the same time.
After a little while the watch likes to lock itself in watch mode shown by a padlock at the top of the screen. A three second push of the button on right side will put you in exercise mode and you would then need another three second push to get it back to other modes which you can then set to things like heart rate and there it should stay. This mode however will impact on the time between charges which in other modes can be up to a week.
Charging is easier than with some other devices there is a shell that fits over the back of the watch and the supplied micro USB to USB lead fits into this, charging is less than a couple of hours.
Data is quickly synced to your phone using either iOS or Android, I tested this using a couple of reasonably recent Android phones one was Android 5 and the other Android 6 both worked correctly.
Data is shown in several ways but you start with a synopsis screen and flick up to view the various separate screens. By default data shows in daily mode but tap on weekly to see trends. I got into the habit of syncing once a day but you can sync more or less often.
Towards the bottom of the synopsis screen are three options Exercise, Hi and Sleep.
The screen on your watch works with either down or left swipes according to where you are.
While the e-Manual shows you what the parts of the watch are it is little help in telling you how to get between modes so I suggest trying everything from your armchair, mind you if you sit for too long it soon tells you to move around.
Like most fitness devices it tells you if you have done well and if not to try harder.
The strap of the watch is rubber but you should not soak the unit as you could damage the contacts on the back, sweat is of course acceptable. Should you have an erratic heart beat then when it peaks at or above 150 beats a minute the watch will flash red from an LED below the screen this changes to green when it falls again so you do not need to be looking at the screen, there is an alarm mode to alert you for appointments or to wake you up.
The ASUS VIVOWatch is available from the link below for £110.77 with free delivery.