Picture Restoring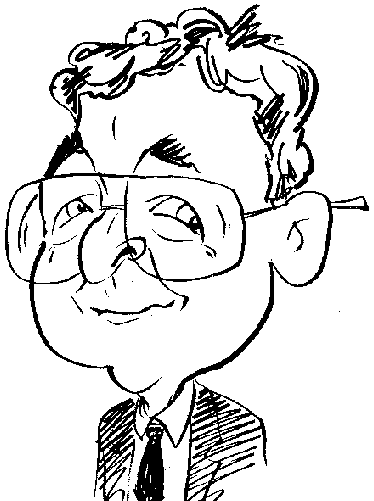 Review controls
Following a brief spell in hospital, I decided to embark on a Challenging Journey.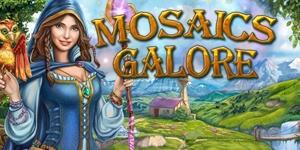 click image to enlarge
Picture Restoring
Following a brief spell in hospital, I decided to embark on a Challenging Journey.
Usually when I check out a game that involves mosaics and their creation, the title in question will undoubtedly belong to the Nanogram genre of game play offerings. However there is an occasional exception. This next game, entitled Mosaics Galore – Challenging Journey, proves to be one of those as it sends the player on a journey through a magical land.
Developed by 8Floor, this game sets you on a challenging journey through an enchanted land filled with various puzzle pictures that have portions removed. At the best of times this journey would be a tricky task but the journey has been made more difficult by a curse being placed on this fairy tale world. In order to lift this curse you will need to restore a series of mosaics by replacing parts of various sections of an image into their correct positions.
Profiles can be created to record the progress by individual players as they set about solving 100 colourful mosaic puzzles that have been categorised into five different themed areas. Adjustments can be made to the volume level for music and sound effects. The game can be played in full screen or windowed mode with either a standard or custom cursor. Other options are available to play in relaxed or specific timed mode plus a setting for left-handed players that switches the positioning of certain elements as they are displayed on the left or right side in the game.
As mentioned the game is based around 100 colourful images which have numerous sections removed. These images are divided into five different themed groups which you need to work through following a set path. Each image needs to be completed before the subsequent image is unlocked and you are granted access. Alongside the displayed image are the various sections that have been removed from the original. Depending upon the left-handed option, these sections will be on the left or right side of the main image. Information regarding keys, which need to be collected, is shown on the opposite side of the screen.
To complete an image you will need to select the various sections and then position them on the image using drag and drop. The displayed section in the sidebar are shown in a smaller size than is required to fill the empty holes in the main image so adding a degree of difficulty to their selection. Once removed from the sidebar, the section takes on the required size.
When placed correctly, the section will briefly glow otherwise a sound effect will occur to indicate it is in the wrong position. A rechargeable Hint feature can be used to pinpoint a section from the sidebar and its correct position in the image. Completing an image, without a mistake and within the designated time limit, will result in the award of a key or keys as appropriate.
As you progress through the various levels and image restoration elements of the game, without recourse to deviation, you get to earn points, coins and keys based on your achievements and performance in attaining targets. The gaining of keys and coins does have a special significance. If you have not collected enough keys as you move through the current area then you will not be allowed to move on to the next area containing the next group of twenty images. You will either need to replay certain stages to gain additional keys or use your coins to purchase more keys to achieve the necessary target in order to make progress through areas such as the Flowering Garden, Fairy Tale Forest and Fairy Village.
After a short period of playing this game, I felt that it was rather repetitive with a steady diet of partially completed jigsaw style type puzzles. It certainly lacked in addictive quality and I was never tempted to play just one more level. Mosaic Galore is not a game that I can see myself returning for further game playing sessions once my review has been completed.
I downloaded my copy of the game from Gamehouse.com where a time-limited trial version is available before deciding whether to purchase the full version at a cost of $9.99. The game requires a 1GHz processor with 512MB of RAM and 220MB of hard disk space running Windows 7 and later.