In-Ear Headphones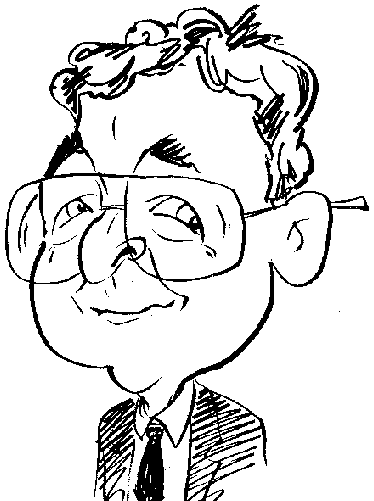 Review controls
Small, lightweight and compact, this next set of headphones comes with a range of accessories.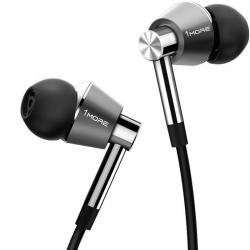 click image to enlarge
As I have stated on more than a few occasions in the past, headsets come with a range of styles and feature sets. For example the latest such headset to arrive in my dwelling for review is the Triple Driver In-Ear Headphones. This product has been developed by 1MORE, a Chinese company based in Shenzhen, with its headquarters located in San Diego, California.
Supplied in an impressive looking book-style casing with magnetic clasp, the triple driver in-ear headphones product consists of various individually packaged components. Central to these elements is the actual in-ear triple driver headphone set with an attached lead. This lead combines a 92 cm single strand before its divides into two 32 cm sections for each in-ear piece and connects to the selected audio source via a 3.5 mm gold-plated jack plug.
Also included in the main box are further packages. These packages contain five sets of silicone ear tips of various sizes and three sets of foam ear tips of different sizes to supplement the 9 mm silicone ear tips that comes fixed as standard; a rigid storage case that would have benefitted from a belt clip; dual prong airline adapter and a stylish shirt clip; plus various items of documentation. The supplied collection of ear tips, whether silicone or foam type, range from 9 mm up to 14 mm to suit various ear sizes.
While I am not the biggest fan of the in-ear style of headphones, much preferring the Over-the-Ear style, I must admin to being impressed with the audio quality delivered by the IMORE product. As the product's title indicates, these in-ear headphones have, yes you have guessed it, three drivers. Consisting of two balanced armature drivers plus a single dynamic driver, these elements combine to produce an audio experience that was certainly enjoyed by my ears.
While the armature drivers handle the treble and midrange tones of the audio, the dynamic driver takes care of any bass issues. Leaving nothing to chance, 1MORE hired the Grammy Award winning sound engine, Luca Bignard. This fine tuning of the drivers was to ensure that those using the headphones could hear the music as it was meant to be heard by those responsible for producing it.
Each ear piece, featuring the patented triple layer driver, has aerospace grade metal located within two outer layers of PET, a resilient polymer. This element is then encased in sand-blasted aluminium that is lightweight and has an interior enamelled copper wrapped around Kevlar cable. Appropriate symbols for "R" and "L" insertion into the ears are located on each ear piece, so that there should be no confusion over the delivery of the correct audio channels to the appropriate ear.
Positioned on the connection lead, 10 cm from the right ear piece, is the unit's control panel. The technology built into this control panel provides dual compatibility support for iOS and Android platforms. The positioning of the control panel is such that it will need to be used by touch alone unless you are a contortionist. Fortunately the available options from this control panel are limited. You can adjust the volume level up and down while pausing any output plus accept and reject incoming phone calls to the connected smartphone. When accepting a call, the music will be put on hold and then it will automatically resume once the call ends.
These triple driver ear pieces felt comfortable in my ears while I was sat in my easy chair listening to my favourite music delivered from an Android smartphone. Moving around had little effect as the ear pieces remained in position but then the movement could not be described as being energetic. It has been a while since "energetic movement" was a regular occurrence in my life.
Currently the Triple Driver In-Ear Headphones product is available from http://uk.1more.com priced at £99.99. This compares rather unfavourably with the American prices of $100 but then you do get impressive audio quality and various accessories.
1MORE Triple Driver In-Ear Headphones

| Colour | Black and brushed gold |
| --- | --- |
| Lead length | 1.25 metres |
| Connection plug | 3.5 mm gold plated |
| Wired material | Enamelled copper wire |
| Frequency range | 20 – 40,000 Hz |
| Sensitivity | 99 dB |
| Impedance | 32Ω |
| Weight | 18g |
| Power | 5mW |
https://uk.1more.com/products/triple-driver-in-ear-headphones