Hummingbird Audio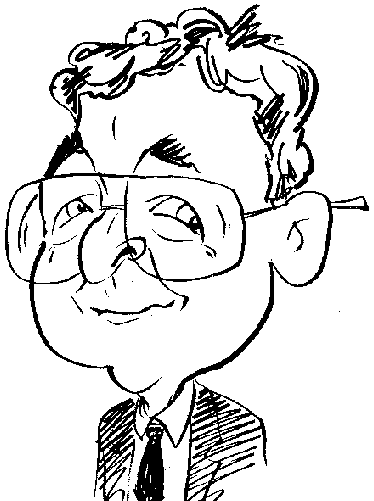 Review controls
While products sometimes arrived saddled with a model number but no name, this next offering has a name that evokes images of sweet sounds being delivered.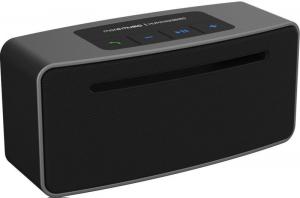 click image to enlarge
When naming a Bluetooth speaker, an appropriate choice would be that of a breed of bird. After all Bluetooth speakers are generally used to deliver our favourite music stored on mobile devices such as tablets and smartphone while birds have been entertaining us for centuries with their songs. Developed by moremusic, part of the Xoundstar family of companies, the next Bluetooth speaker under review is the Hummingbird device.
Almost rectangular box-shape, apart from a slight bulging in the midriff region, this Hummingbird has dimensions of 180 x 79 x 70mm (W x H x D). These measurements might make it seem eminently portable were it not for the product's weight of just over 1Kg. This might put off some from lugging it over long distances especially when adding it to the other bits of kit we tend to burden ourselves with on a daily basis.
The moremusic design team have gone with a combination of black at the front and rear with a gun metal grey band surrounding the speaker's body. The front face has a heavily perforated grill appearance while the rear has a more compressed rubber feel and look to it. A 120 x 50mm cut-out channel runs from the front of the unit to the rear.
Positioned on top of the Hummingbird are its various control options. There are buttons for volume adjustment, play / pause, and speakerphone activity. While these controls might appear to be of the touch-sensitive variety, especially sitting flush to the surface, they do require downward pressure before they will react to fulfil your command.
Arranged along the base of the rear panel are the connection options plus a small on/off switch. There is a micro USB port for charging the product's internal Lithium-ion battery with a claimed eight hours of playing time (a full charge can take up to four hours so you should get double back from what you put in) and 3.5mm jack sockets for LINE IN and LINE OUT tasks. A micro-to-standard USB lead and audio cable are provided in the box for use with these connection options. When positioning this device, a rubber mat, made of the same material as the rear panel, attached to the base of the speaker should reduce the possibility of slippage on various surfaces.
Bluetooth connectivity is a straightforward procedure. The Hummingbird will automatically go into pairing mode once it has powered up. A blue light will flash until pairing has been achieved and will then hold steady. Pairing can also be carried out using NFC (Near Field Communication) technology with the Hummingbird's sensitive spot being located on the rear in the lower left corner of the device. This area is clearly marked. New pairings will be accompanied by a beeping tone.
While Bluetooth will be the prime method of delivering your music to the Hummingbird, it can also accept input from the LINE IN option using the supplied 95cm long audio lead. When you connect a device, such as an MP3 player or iPod, then it will take priority by not only blocking the Bluetooth stream but also by breaking the connection. This means that once you have removed the device from the LINE IN socket, then you will need to re-establish the Bluetooth connection. When listening to a device connected via LINE IN you loose the functionality of the Hummingbird's volume and track cycling features. These features can be carried out from the attached device.
Unlike some other Bluetooth speakers I have look at in the past, the Hummingbird's volume level needed little or no adjustment when switching between the audio delivered by Bluetooth and those connected via the LINE IN route. Generally I have found that I needed to boost the volume with LINE IN input but this was not necessary with the Hummingbird.
When the Hummingbird is linked to a phone then it can act as a speakerphone which brings into play the unit's built-in microphone. Depending upon whether a short or long press of the phone button is used, you can accept or reject an incoming call. The same button is used to end a conversation. The Hummingbird can also act as a speaker phone when calls, dialled from the connected phone, are made.
Audio quality, whether delivered by Bluetooth, LINE IN or via the telephone, was of a good quality. I was able to get over 10 hours of play back from a single battery charge. My only minor criticism of this device is that it is a little on the heavy side which might persuade me to restrict the Hummingbird for use in my home. moremusic has priced this product, available from Amazon.co.uk, at £64.99. However at the time of writing my review, the Hummingbird was listed for a limited period priced at £29.99.