Audio To Bathe By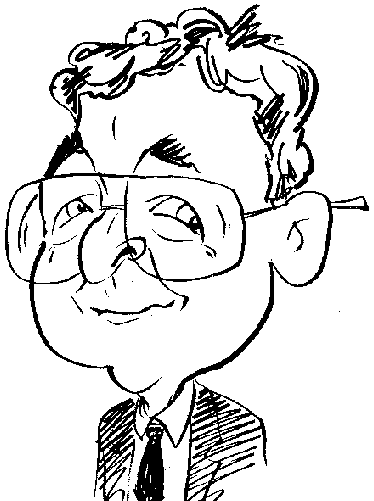 Instead of music while you work (more relevant to older readers), this next product lets you have music while you shower or have a bath.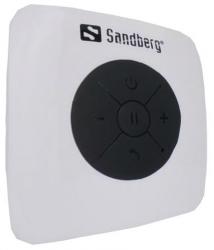 click image to enlarge
Splish, splash, I was taking a bath – actually it was a shower but that would not fit in with the rhyme – with the musical accompaniment being provided by a small device developed by Sandberg. The device in question is a Shower Bluetooth Speaker with built-in microphone.
As you might suppose from its title, this product has been designed for use in the bathroom. The main Bluetooth speaker element of this product is a small splash proof (IPx4 rated) box predominately white in colour. Attached to the rear of the speaker is a circular suction pad allowing you to fix the unit to an appropriate surface in the bathroom.
You can detach the speaker from the suction pad for when you want to use the product in another location. However separating the two elements is not the easiest of tasks and does require a sharp implement to help get the process started. So it is perhaps not a task to be undertaken on a regular basis. In its combined state this Bluetooth bathroom speaker with rounded corners has dimensions of 85 x 85 x 55mm (H x W x D), When the suction pad has been removed the depth measurement is decreases to 45mm.
Centrally positioned on the front of the speaker unit is a black circular, rubberised control area. This control area is divided into sections arranged around the centrally positioned Play / Pause button. Some of the controls serve a dual purpose depending upon how long the control section is held depressed.
There are specific controls to turn on / off the speaker plus enter pairing mode with a vocal announcement. Volume increase and decrease controls also double as those used to cycle forwards and backwards through tracks when held depressed. There is also a control to turn the device into a speakerphone with a built-in microphone in order to accept an incoming call when the linked Bluetooth device has telephonic capabilities.
A small black rubber flap on the base of the speaker covers a micro USB port. This port is used when you need to charge the speaker's internal 3.7V 400mAh lithium battery. During the charging process, a red light will glow on the front of the speaker and then turn itself off when the process is complete. A complete charge can take up to three hours. A fully charged battery should give around six hours of play back time – a figure my tests confirmed. You can simultaneously listen to music while the internal battery is being charged although, perhaps, this task should not be carried out while in the shower.
The speaker's Bluetooth version is that of 3.0 + EDR with support for A2DP and AVRCP profiles operating in the 2.4 GHz – 2.4835 GHz range. Output from the speaker is from the rear of the unit delivered at 3W. This arrangement does allow the supporting surface, whether that is a wall, table or other platform, to add some body to the audio output.
With the size of the device and its expected use in the bathroom or other similar locations, you should not expect Hi-Fi quality audio output. What you do get it is fine for casual background audio as you carry out tasks relating to your ablutions. Sandberg has priced this device at £21.99 which is in accordance with its audio quality. It is expected to be available online at www.sandberg.it or from various retailers.
Sandberg Shower Bluetooth Speaker

| | |
| --- | --- |
| Bluetooth | 3.0 + EDR |
| Bluetooth Profiles | A2DP and AVRCP |
| Operating distance | 10 metres |
| Bluetooth Frequency Range | 2.4 GHz – 2.4835 GHz |
| Speaker output | 3W |
| Frequency response | 100 Hz – 20 KHz |
| Battery | 3.7V 400 mAh lithium |
| Battery capacity | Up to six hours |
| Charging time | 3 hours |
| Charging input | USB DC 5V |