A Personal Wi-Fi Network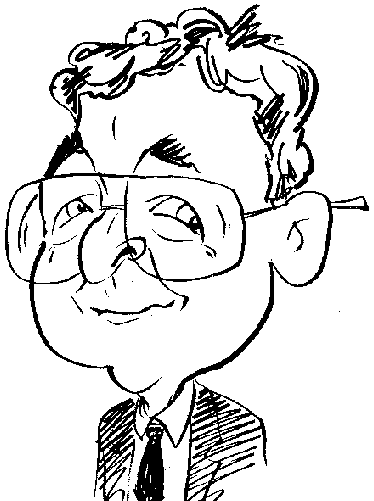 It is relatively straightforward to stream and share your media content over various devices when you have access to your home wireless network but away from this environment matters may not be so cut and dried.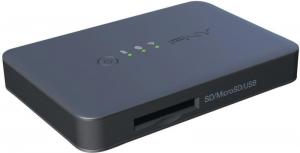 click image to enlarge
The PNY Wireless Media Reader is a product that offers to provide a solution to sharing and streaming media content between devices when you are away from your home network environment. It does this by setting up its own Wi-Fi network to which mobile devices can log into and receive content that is stored on USB flash sticks and / or SD memory cards.
The main unit of this product is a black box, slightly smaller than a pack of playing cards, with dimensions of 95 x 66 x 13mm (W x D x H). Standard and micro USB ports are located along the rear of the box with an SD memory card slot on the front. An on/off button is positioned flush to the top of the unit alongside three LED lights indicating the status of the internal 2000mAh rechargeable battery, WAN and Wi-Fi features. Included in the packaging is a micro-to-standard USB lead, micro SD to SD adapter, draw-string carry pouch and a folded sheet of instructions in various languages.
When charging the unit's internal battery, which is not a particularly quick process at around 4 hours, the micro USB port is the point of entry. The battery LED will flash while charging is taking place and then turn itself off to indicate the process is complete. A three-second depress of the power button will activate the device and the Wi-Fi network will be set up accompanied by the Wi-Fi LED flashing red and then holding steady when the task is carried out so that devices can join this private network requiring a password.
In order for mobile devices to take full advantage of this wireless network, you should download the free PNY Wireless Media Reader app. This app is available from the Apple and Play Stores. Unfortunately it is not currently listed in the Amazon store for those running devices with the Fire operating system.
As the PNY Wireless Media Reader does not possess any storage capacity of its own, you will need to provide this yourself in the form of a USB flash stick or an SD memory card containing whatever content you wish to share and stream to mobile devices linked to the unit's private wireless network. When the PNY app is loaded, it will automatically detect the available content which will then be displayed in appropriate named folders, i.e. SDCard_Volume1 or USBDisk1_Volume1.
You can then drill down in the normal fashion to the required file. The content of this file will then be streamed to the mobile device. You are not limited to a single streaming session. I was able to set up, without any trouble, five Android devices that each received simultaneously a different movie. It was also possible to mix music files and video with the content being stored in different folders. Admittedly all the Android devices and the PNY unit were in the same room but there was no break up in the streams being transmitted for over 4.5 hours. In fact a couple of the Android devices needed recharging before the Wireless Media Reader signalled it was running low on battery power.
As well as allowing you to select content, the PNY app has a search option. However this feature appears limited to just folder names and does not allow for deeper searches for particular items. There is also a settings option which can be used for allowing Internet access. Using this feature I was able to browse the Web and download an app onto an Android tablet.
The PNY Wireless Media Reader does have a couple of other strings to its bow. It can be used as an SD card reader when it is attached to a computer via the supplied micro-to-standard USB lead. The SD card needs to be formatted as FAT32. This same lead can also be when the PNY unit adopts the role of a battery recharger for a mobile device. In both these cases you will need to turn off the wireless feature.
The instructions as how to do this and for the initial set-up are listed in the folded multi-lingual Quick Start Guide. It is this Guide which is the reason for my one criticism of this product. The size of the print in the Guide was such that I was reduced to using a magnifying glass when reading its content – my eyes definitely appreciate larger print.
Other than the small print in the Guide, I found the PNY Wireless Media Reader's performance was excellent. It is a nice piece of kit that does what it claims to do. It is, however, priced higher then the second generation Kingston MobileLite Wireless product which performs similar functions. This device is currently listed at £49.99 by PNY although Amazon.co.uk does have it available at a lower figure.
http://www.pny.eu/product/s-29-243/Wireless-Media-Reader/Wireless-Media-Reader/